Herbal Delights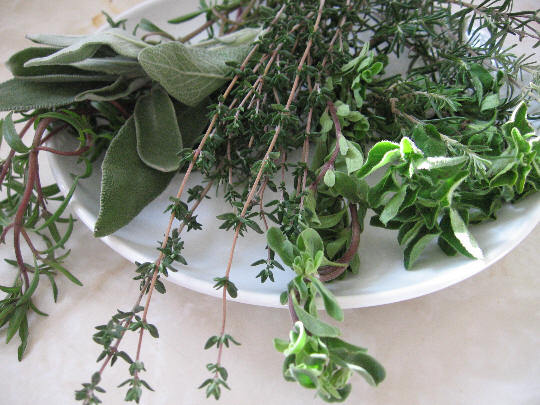 There are so many wonderful ways to use fresh herbs whether from your own garden or a neighbor's or friend's garden, or from the local farmers' market or grocery store.  So today we are going to share just a few of our favorites with you.
Compound Butter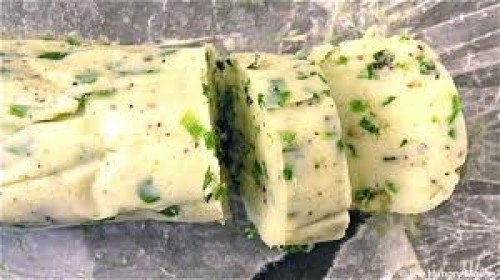 Compound butter is essentially butter with herbs infused into it.  To make compound butter simple bring a stick of butter to room temperature.  Chop your favorite herb or a combination of herbs and combine with softened butter.  When the herbs are fully mixed into the butter, put the butter on a piece of waxed paper or plastic wrap and roll it to form a log shape, the way you would with slice and bake cookies.  Refrigerate until firm.  When your beef, or chicken or fish is cooked and hot, slice ¼ – ½ inch slices of butter and put one on top of each piece of meat.  The butter will melt and diffuse the herbs and make a delicious glaze for your meat.
Start with one 8 oz package of cream cheese softened to room temperature.  Chop some herbs very finely…thyme, oregano, parsley, rosemary and sage all work especially well, individually or in combination with each other.  Experiment to find the combination you like.  If you want you could also add in a clove of garlic minced finely and some freshly ground black pepper.  Stir it all together and smooth into a little pottery or glass ramekin.  Cover and refrigerate for at least 2 hours or overnight.   Bring to room temp when ready to use.  Serve with nice crackers or grilled French bread pieces as an appetizer.
Mint Julep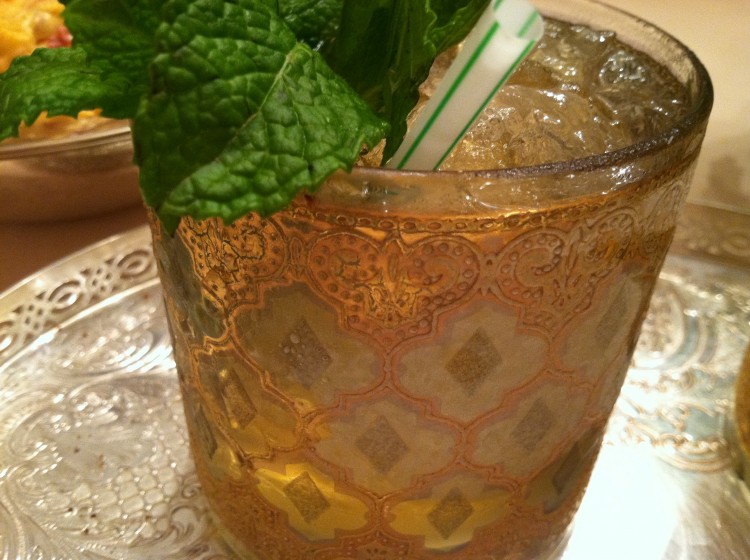 10 fresh mint leaves
1/2 lime, cut into 4 wedges
2 tablespoons sugar, or to taste
1 cup ice cubes
1 1/2  ounces white rum
1/2 cup sparkling water or club soda
Place mint leaves and 1 lime wedge into a sturdy glass. Use a muddler to crush the mint and lime to release the mint oils and lime juice. Add 2 more lime wedges and the sugar, and muddle again to release the lime juice. Do not strain the mixture. Fill the glass almost to the top with ice. Pour the rum over the ice, and fill the glass with carbonated water. Stir, taste, and add more sugar if desired. Garnish with the remaining lime wedge.
1 1/2 cup Spanish olive oil
Juice of 2 limes
1 1/2 cup finely chopped fresh parsley
8 cloves garlic, finely chopped
2 shallots, minced
2 Tbsp each finely chopped fresh basil, thyme, and oregano
Salt and pepper to taste
Combine the ingredients in a bowl or blender and season with salt and pepper. Divide the chimichurri between 2 bowls. Use half as the marinade for steak or chicken and half drizzled over top of the cooked meat or as a dipping sauce for warm French bread.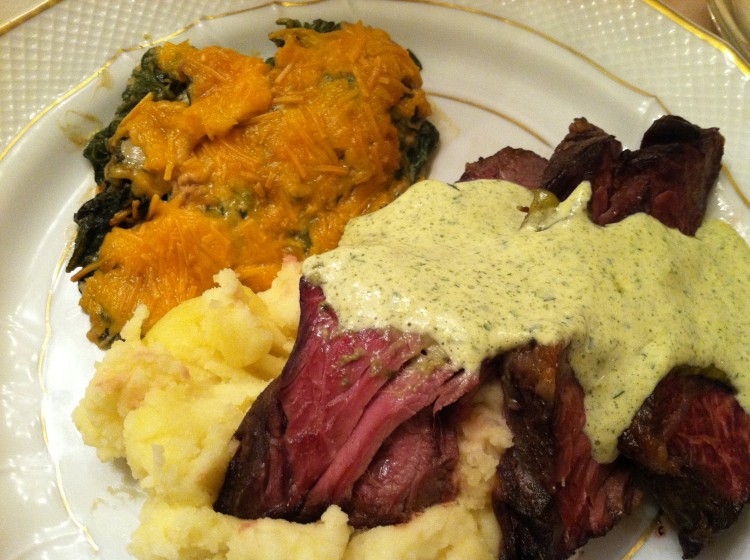 1 cup bulgur
1 2/3 cups boiling water
1/3 cup olive oil
1/3 cup lemon juice
1 cup chopped green onions
1-2 cups chopped fresh parsley
1/4 cup chopped fresh mint
3 tomatoes, chopped
1 cucumber – peeled, seeded and chopped
1 teaspoon salt
ground black pepper to taste
Combine bulgur and boiling water in a large bowl. Cover, and set aside to soak for 1 hour.
Add oil, lemon juice, onions, parsley, mint, tomatoes, and cucumber; toss to combine. Season to taste with salt and black pepper. Cover, and refrigerate for at least 1 hour.
No matter how you choose to use these wonderful gifts from the garden, enjoy them all summer long and into the Fall…they will fill you life with flavor!