Favorite Banana Muffins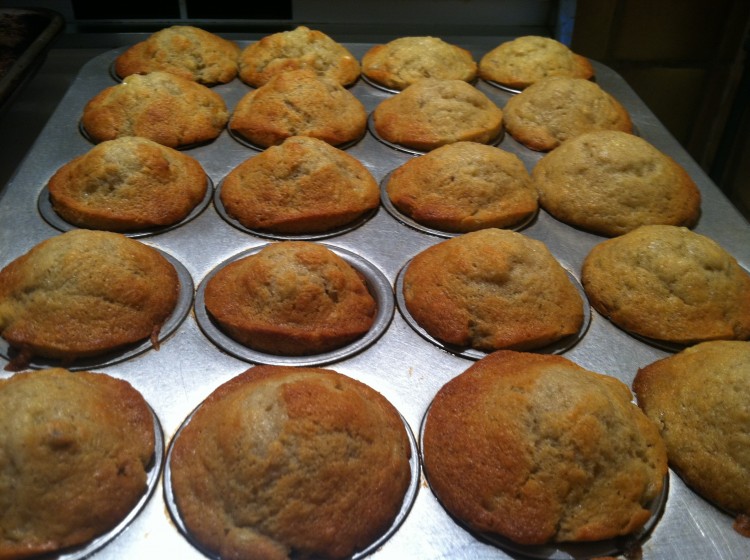 The weekend is coming. Wouldn't an easy and delicious banana muffin make your Saturday or Sunday breakfast or brunch just perfect?We all have recipes we use over and over and over again.  This is one of those recipes.  It is perfect for breakfast, brunch, tea, in your kids lunches and perfect for afternoon or midnight snacks.  You can make them, as I did here, in mini muffin tins so that they are just slightly larger than bite sized, or make them in regular muffin tins to have average sized muffins, or of course, if you are really wanting to be extravagant, make them in the oversized tins.
Served with cream cheese lightly sweetened with honey and a touch of vanilla and you've got a tasty treat everyone will love.  This is bound to be one of those "go-to" recipes you'll use and enjoy again and again and again!
Happy weekending:)

p.s. As with the rest of the week if you haven't already please take a minute and respond to our inquiry in Monday's post.  thank you so much to all of you who already have gotten back to us.  We always love to hear from our chums and your responses have been very helpful indeed

Favorite Banana Muffins
3 ripe bananas
3/4 cup sugar
1 egg
1 teaspoon baking soda
1 teaspoon baking powder
1/2 teaspoon salt
1 1/2 cups flour
1/2 teaspoon cinnamon
1/4 teaspoon nutmeg
1/3 cup melted butter or  coconut oil or rice bran oil ( you can buy this at Trader Joes)
Lightly mash bananas.  Add sugar and continue mashing.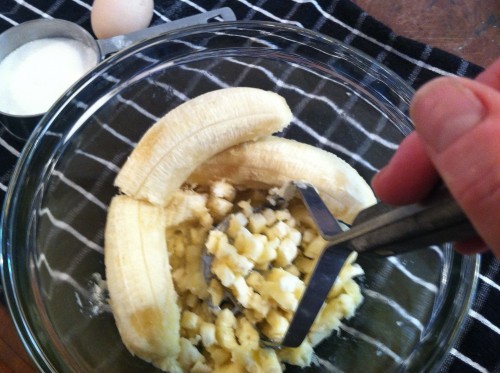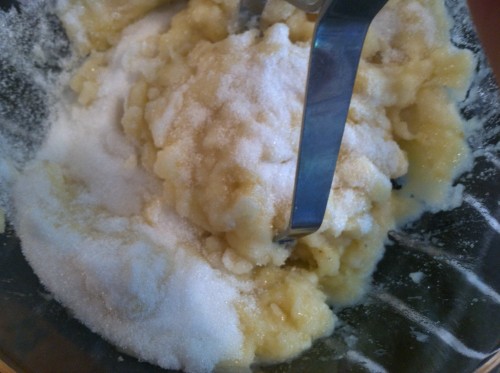 Add slightly beaten egg.  Then add melted butter or oil.  Stir to blend.
Mix together flour, baking soda, baking powder, cinnamon and nutmeg.  Add flour mixture to  mashed bananas and stir to combine.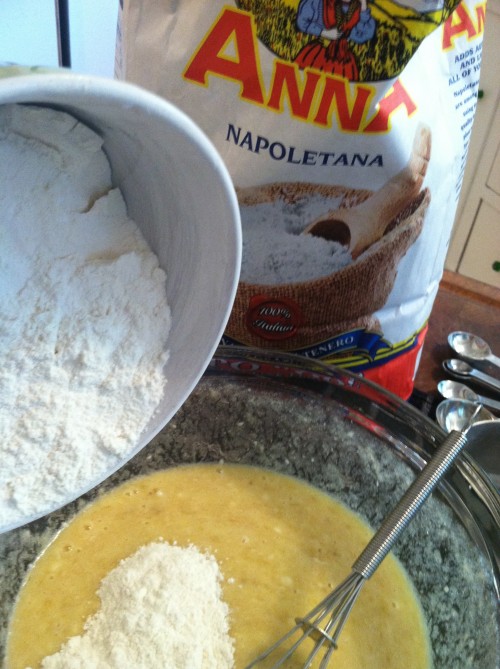 Spray muffin tin with oil.  We like the pure coconut oil from Trader Joes.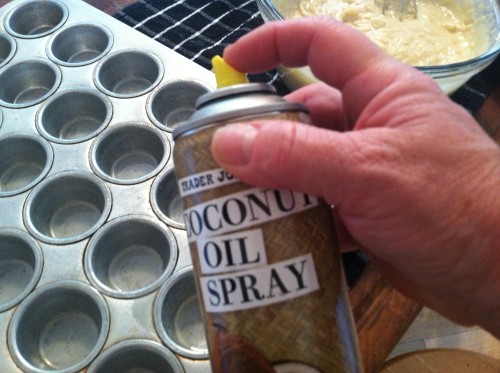 Fill muffin tins with batter.
Bake in a 375 degree oven for about 10 minutes for mini muffins, 20 minutes for normal muffins, and 25-30 minutes for extra-large muffins.  For the larger muffins check for doneness with a toothpick inserted in the center of a muffin.  Remove muffins from oven when toothpick is clean.  Be careful not to over bake the muffins.
If you like sprinkle muffin with powdered sugar or serve with cream cheese whipped with a little honey and a splash of vanilla, and let the weekend begin!