Breakfast "Cupcakes"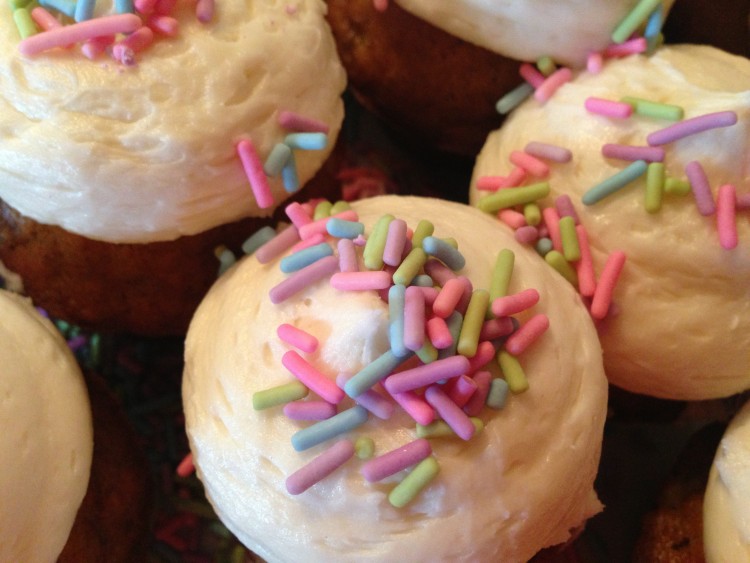 This breakfast muffin is so good, all you have to do is add a little butter cream cheese icing and you've got the perfect cupcake!
On a recent family vacation I made these Favorite Banana Muffins several times.  Actually I made  8 dozen….that's 96 muffins….during the course of a week and there wasn't so much as a crumb left.  So to say they were a hit and my family's favorite doesn't begin to tell the story.
I got to thinking….we had 2 birthdays to celebrate that week….so why not top these yummy muffins with some butter cream cheese icing and a few sprinkles and call them cupcakes?  Results……a DELICIOUSLY BIG HIT!!!!!!
These are so simple to make  that as you can see here even my 5-year-old granddaughter, Savannah, can make them….and of course eat them

 You can make and serve them for breakfast and then put icing on the ones left and serve them for tea or as dessert at dinner.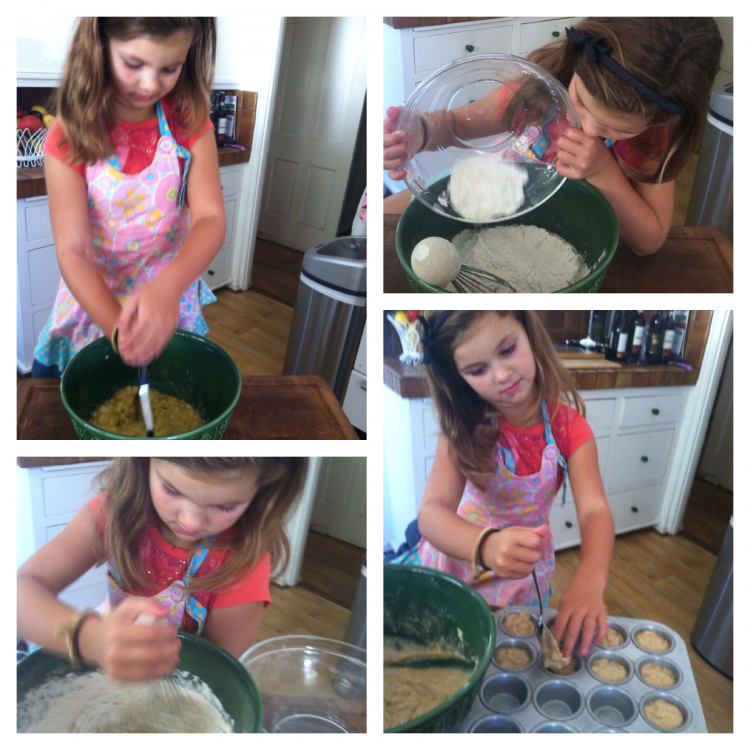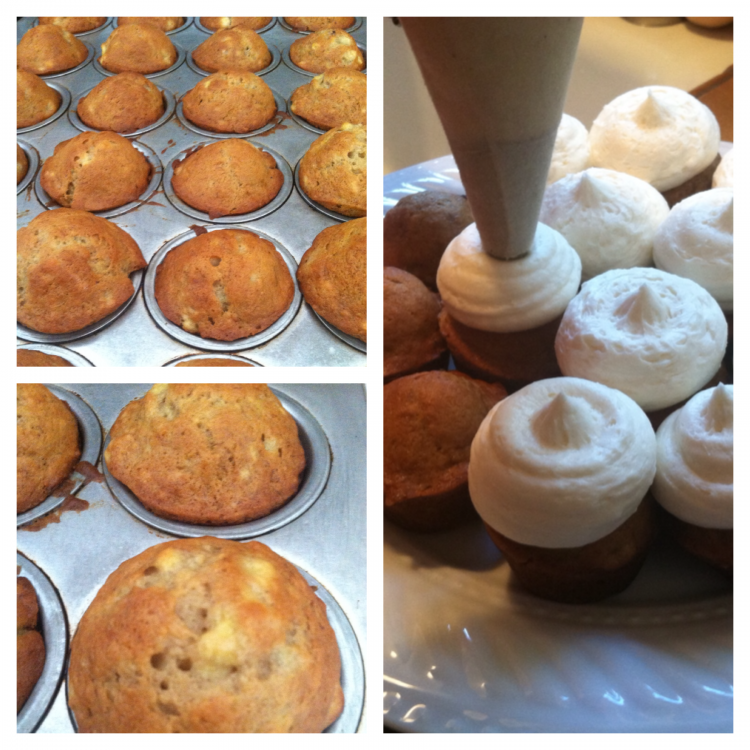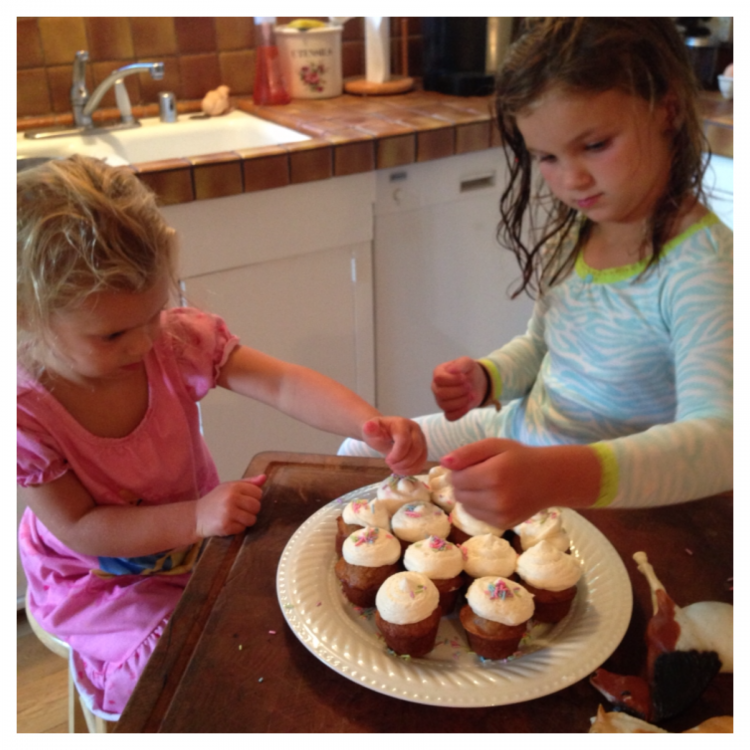 The recipe for the icing is below and the link to the banana muffin recipe is here.
Make these and you'll be feeling more love, more joy and a whole lot of abundant living!

Butter Cream Cheese Icing
1 stick butter – room temperature
8 oz. cream cheese – room temperature
1 lb. powdered sugar
2 tsp. vanilla
cream to thin to spreading consistency
Beat butter and cream cheese until smooth creamy consistency.  Stop mixer and add powdered sugar and vanilla.  Starting at lowest speed, mix sugar with butter cream cheese mixture, increasing speed once sugar is incorporated.  Beat until smooth.  Add cream a tablespoon at a time to reach consistency that is spreadable.  Spread icing on top of muffin cupcakes with a knife or pipe using a pastry icing bag and a fat tip.  Top with sprinkles if desired.