BBQ – Pulled Pork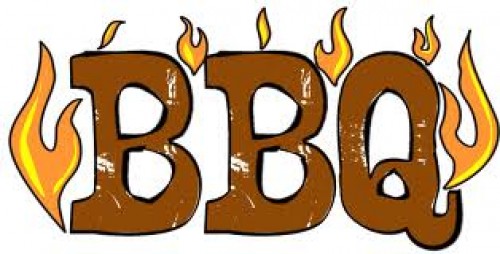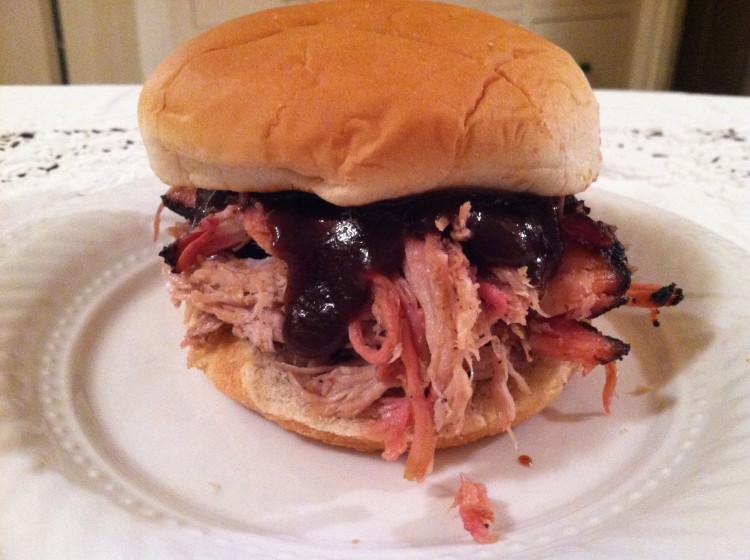 When most people hear the term "barbeque" or "barbecue" or just "BBQ" they think of someone standing over a grill with flames, flipping burgers or steaks.  Yet as anyone with southern origins will tell you, that is "grillin"…..REAL barbeque is something very different.  Real barbeque is a slow method of cooking that involves smoke and a lot of time and eventually produces tender, succulent, flavorful goodness that can't be rushed.  Depending on where in the south you are, pork or beef will be the meat of choice and of course there is the difference in sauces regionally as well.  But at the end of the day any meat slow cooked and infused with smokey flavor is delicious no matter which part of the country it comes from.
 It has been suggested by some food experts (I do not claim to be a food expert…I am, on the other hand, somewhat of an eating expert) that barbeque is the only truly authentic American cuisine.  All other foods we eat in this country, whether nationally or regionally, can have their roots easily traced back to original cultures in other parts of the world.  We are, after all, a melting pot of cultures.  BBQ though grew out of a truly American tradition.  In the south slaves were often given old, nearly spoiled pieces of meat to cook for themselves and their families.  By cooking the meat with a lot of smoke and dowsing it with tangy sauces they could disguise the bad meat and make it taste good.  The same was true of the chuckwagon cook on trail drives in Texas.  They often only has old pieces of meat to use (the cattle on trail drives was for market, not for the cowboys driving them to eat!) and they too used smoke and good sauces to mask the old tough pieces of meat they had to work with, to feed hungry cowboys.
As the years went by barbeque grew in popularity and became a culinary equalizer of sorts.  All classes and races and both genders and old and young alike have come to enjoy the delicious taste of succulent barbequed meat and the side dishes that are served with it.  As one writer puts it:
"The varied history of barbecue reflects the varied history of the South. Sometimes shameful, but usually interesting, the history of barbecue can be seen an emblem of  Southern history. For the past seventy-five years, the barbecue joint has flourished. Although local specialties and the time-intensive nature of barbecue preparation have insured that real barbecue (as opposed to defrosted and microwaved meat) will never be a staple at chain restaurants, barbecue has endured. Aside from its succulent taste, delicious sauces and the inimitable, smoky atmosphere of an authentic barbecue joint, barbecue has become a Southern icon, a symbol that is cherished by Southerners of every race, class and sex."
Since the 4th of July is tomorrow, this might be the time you should try your hand at real BBQ if you haven't already.  Below are the general instructions for the real BBQ method, as well as the specific instructions for Pulled Pork, one of my family's  favorites.  Barbeque is not hard to do but it does require patience and time.  Still, I can attest to the fact that the reward is well worth it.  Try it….you will surely love it, know a new kind of culinary joy, and be sure you are living in full abundance


Many southerners have large smokers that they use to create the smokey goodness.  My husband has a barrel smoker (they call them that because they are actually made out of metal barrels) but you can still achieve good BBQ flavor even if you don't have one.  Real barbeque involves a cooking technique that employs indirect heat.
Start by lighting your coals in a chimney starter.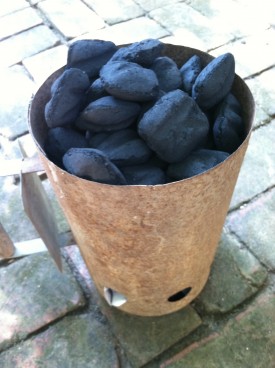 Next soak your wood chips in water.  This is what will create the smoke and ultimately the flavor for you meat.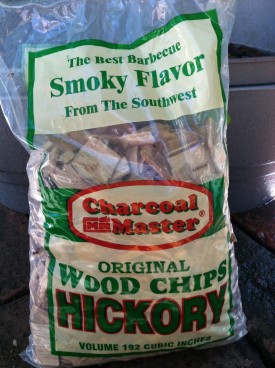 Once they are hot and turning white-ish, transfer lit coals to the fire box of your smoker if you have one,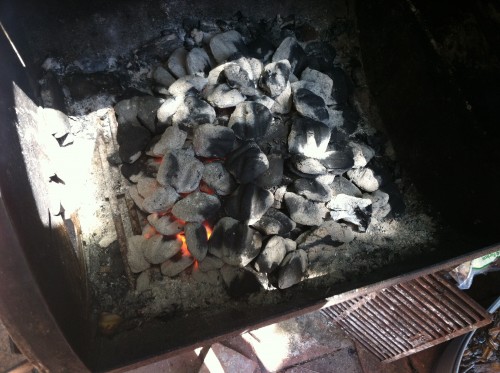 or to one side of the grill of your barbeque if you don't.  (You will need to replenish the hot coals about every hour or two.)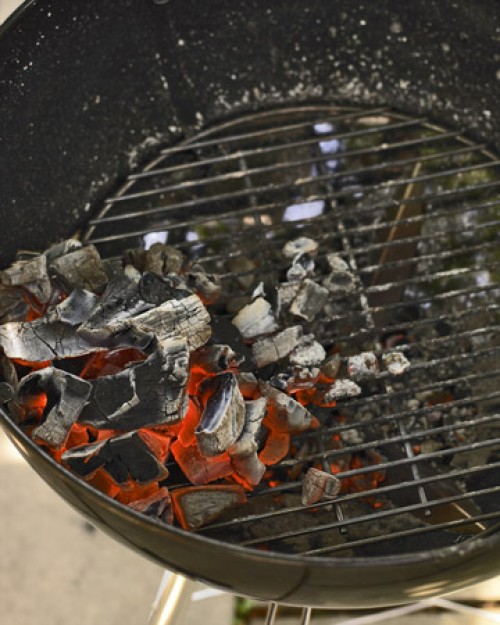 Rinse your meat and pat dry with paper towels.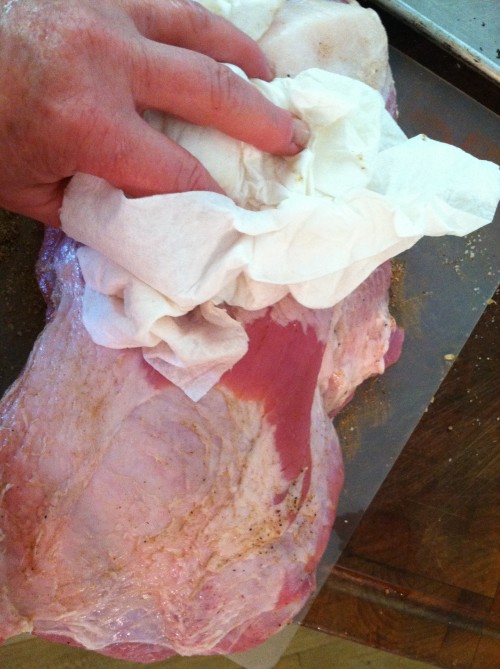 Sprinkle rub on the meat and literally "rub" it into the meat covering all sides.  This is why it is called rub.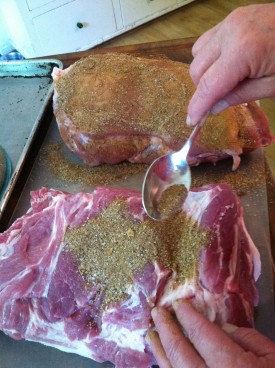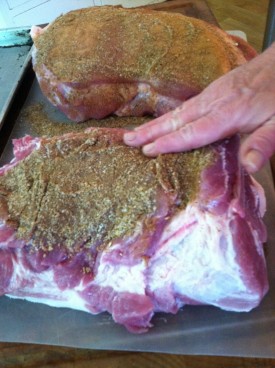 Place meat in the smoke box or on the other side of the grill.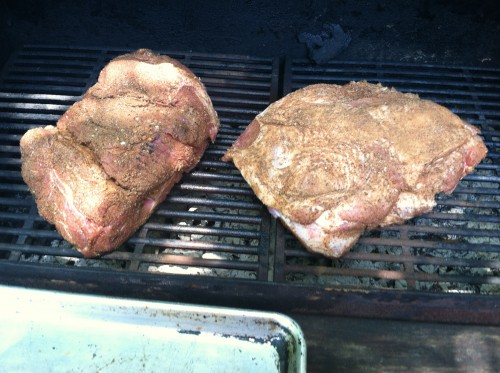 Put a handful of soaked chips on the hot coals and close the lid of the barbeque or smoker.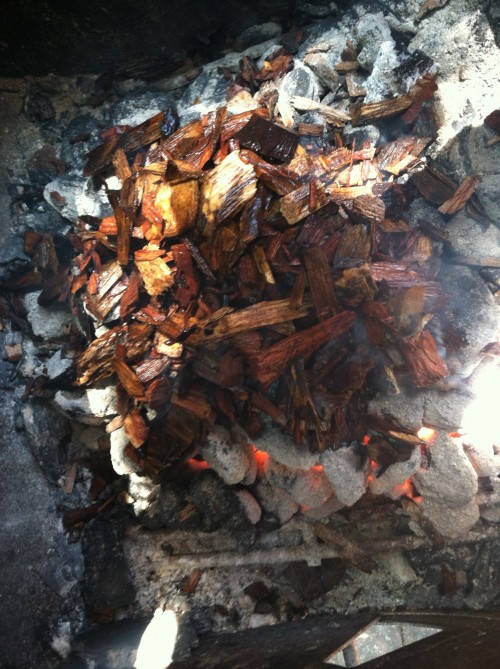 Open the vents to allow the smoke to escape and to create a "draw" of smoke that will continue to pass over the meat and flavor it.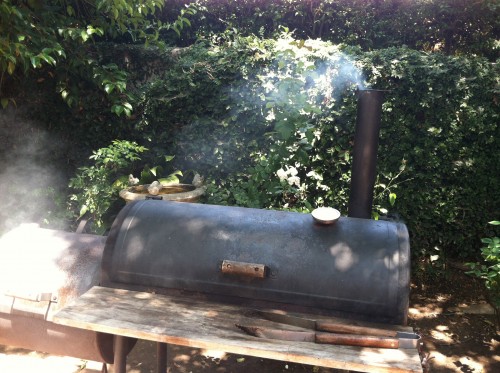 You will need to add more coals about every two hours and add wood chips every couple of hours as well.  Smoke the meat for 6-12 hours, depending on the cut of meat and thickness.
When you are satisfied with the smoking step ( the meat will be dark and rich in color, almost looking black in places) remove the meat and place in a roasting pan.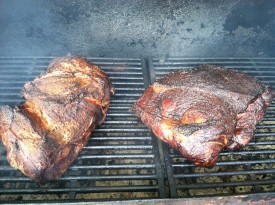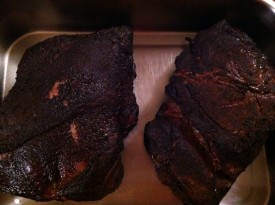 Cover tightly with aluminum foil and place meat in a 300 degree oven.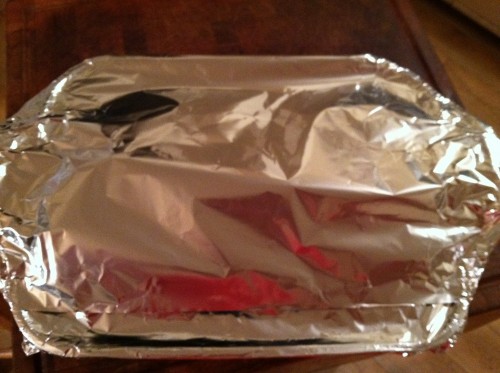 When it is ready remove the meat and either slice or "pull" the meat to serve it.  Typically beef is sliced and pork is pulled unless you are cooking ribs which of course need to be cut apart.
For Pulled Pork:
5-10 pounds pork shoulder or pork butt roast
Dry rub* (Directions below)
Barbeque sauce ** (see recipe below)
Prepare the meat as in the general directions above and smoke it for 8 hours or up to 12 hours.  Then finish the meat in the oven for another 4 hours at 300 degrees or if you prefer, cook it over night at 250 degrees.  Remove from the oven and carefully peel back the foil.  There will be a lot of steam and should be a fair amount of juice in the pan.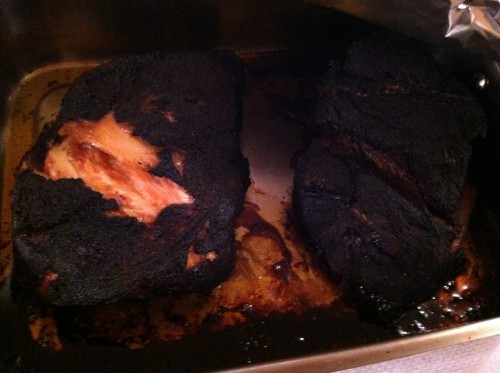 Using two forks, begin to literally pull the meat apart.  If the roast you have cooked has bones by careful to discard them and any joints you find before you finish pulling the meat.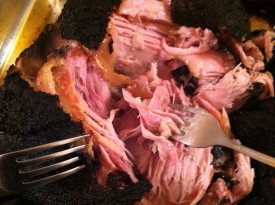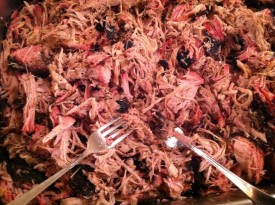 Because this method is time consuming and pork is so cheap to buy ( usually well under $2 per pound), I would recommend that you smoke at least 10 pounds (about 2 roasts) at a time.  You can figure about 1/3 of a pound of meat per person, so 10 pounds of meat will serve 25-30 people.  Don't put the sauce all over the meat however.  Either apply it to each sandwich individually or take out a portion of meat and add the sauce to that before you make your sandwiches.  That way the rest of the meat can be used to make other things.  If you aren't having a large gathering, the left over meat can be used later to make carnitas tacos or tostados.  It would make a delicious chili or a barbeque pork pizza.  And you could always freeze anything else left for another time.  No matter how you serve it or when, it will be a very memorable meal for everyone.

Dry Rub
There are lots of theories about what ingredients make the best rub but for me, the simplest is still the best.  It is easy to prepare and allows the natural flavor of whatever meat you are cooking to come through.
1/4 cup kosher salt
1 tablespoon ground black pepper
2 teaspoons cayenne pepper
Mix together with a spoon.  You can increase the amounts to make a larger quantity of rub to keep on hand.  Store any unused rub in a sealed glass jar.  It will keep for quite some time.
Barbeque Sauce
1 cup cider vinegar
1 Tablespoon freshly grated ginger
2 Tablespoons dry mustard
1 Tablespoon celery seed
1 1/4 cups ketchup
5 Tablespoons Worcestershire sauce
1/4 cup Dijon mustard
1 clove garlic, finely chopped
1 cup brown sugar
1 lemon, thinly sliced
3 Tablespoons butter
About 1 teaspoon salt or to taste
Juice from one lemon or to taste
Add all ingredients except butter, salt and lemon juice to a stainless steel or enamel sauce pan.  Cook over medium high heat for 15 minutes.  Remove from heat and add in butter, salt and lemon juice .  Cook for two minutes more, then set sauce aside to "ripen" for several hours or overnight.  The sauce can be served right away but the longer it sits, the flavors blend together and the better the sauce will be.  Stain the sauce through a sieve to remove any pieces of lemon or seeds.  It can be stored in a sealed jar in the refrigerator for up to about 1 month.