What's For Dinner? – Stuffed Peppers
by Two Chums on May 11, 2012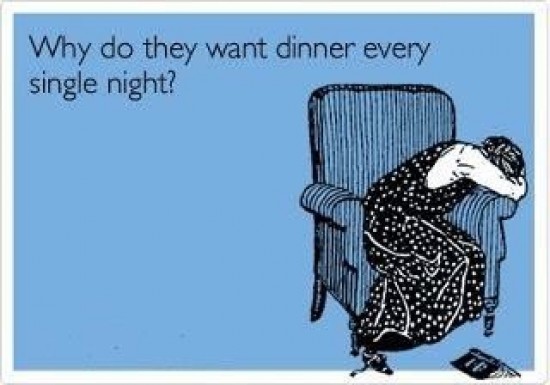 As we've discussed before, every mother knows, those three words, "What's for dinner?", can be a horror on the days when you just can't think of a thing to cook and if you ever see another chicken strip, or bowl of mac and cheese, or pizza, it will be too soon.  You really want your family to have healthy home cooked meals, if only there was a cook at home to make them!
We want to help you out with some tasty and simple meal ideas that every mother needs to have in her recipe repertoire.  Today's installment is Stuffed Peppers.  If you read our website from time to time you know that I love to cook…well really I love to eat… and I have a husband that loves to eat as well and is about as easy going when it comes to food as a person can be (Chocolate Cake, not withstanding).  We have been married now for 36 years and in all those years and all those meals, there has been only one time that Randy didn't really like something I made for dinner…it was stuffed peppers.  I made them in the first couple of months after we were married and his comment to me when I asked how he liked them was, "It would be alright if you never made these again."   This is not that recipe!  Some 20 years later, I tried them again changing some things and he LOVED them.  That is the recipe I'm giving you here for you and your family….enjoy!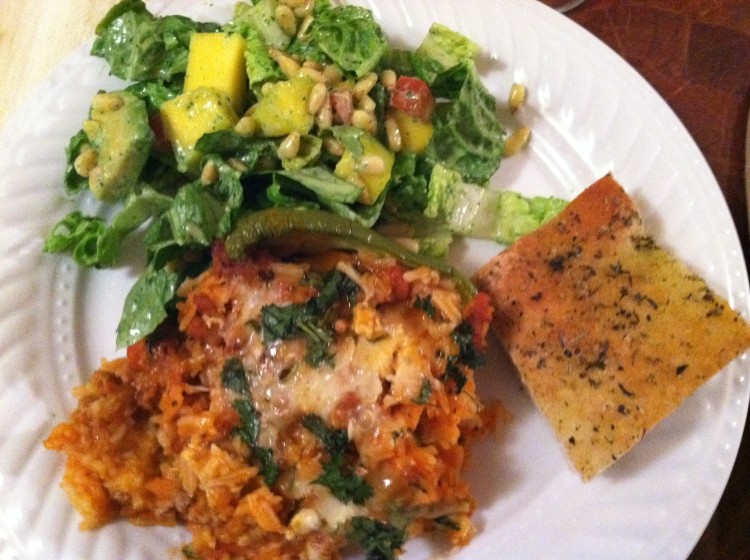 Stuffed Peppers
2 pounds ground beef or turkey
4 Tablespoons olive oil, give or take a little
4 peppers, red, green or yellow or assorted, cut in half
1 red pepper, diced
1 onion, diced
2 cloves of garlic, minced
2 cups rice
5 cups chicken stock
½ – 1 tablespoon Chipotle Tabasco sauce
½  lb. cheddar cheese or crumbled goat cheese
Lawry's seasoning salt
Cilantro, finely chopped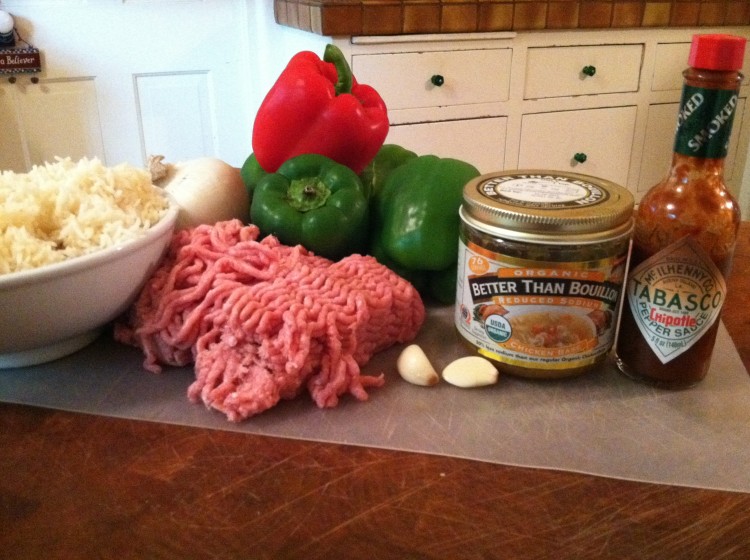 Start by cooking 2 cups of rice in 3 ½ cups of chicken stock.  Bring stock to a boil and add rice.  Lower flame and continue cooking rice in a covered pan for 20 minutes without lifting the lid.  (Alternatively, instead of making rice, you can use any left over rice from another meal provided you have at least 3 cups of rice to work with.)
Meanwhile, place approximately 2 Tablespoons of olive oil in a pan and sauté ground meat adding Lawry's Seasoning Salt to taste.   Set aside in a bowl.  In the same pan, add another Tablespoon of olive oil and brown the onion and minced garlic.  When browned, add half of this onion and garlic to the meat.
Add the finely chopped red pepper to onions and garlic and continue cooking until pepper is soft.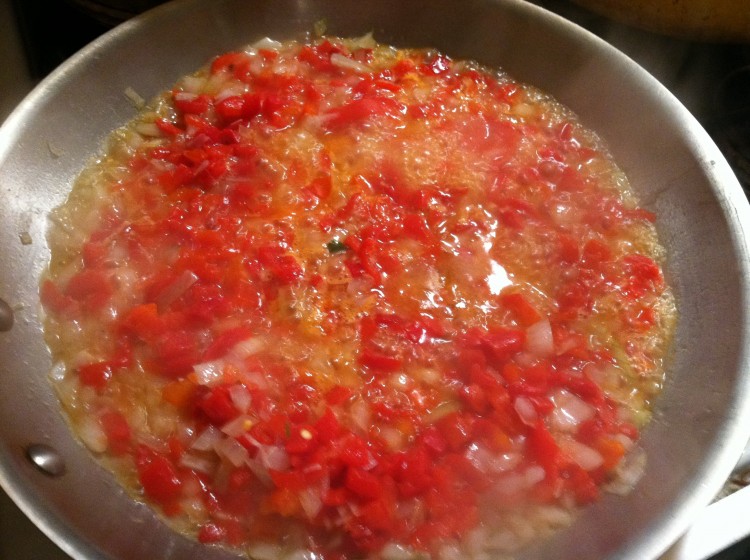 Add 1 ½ cups chicken stock.  Bring all this to a boil and cook for about 3-5 minutes.  Puree this mixture in the blender.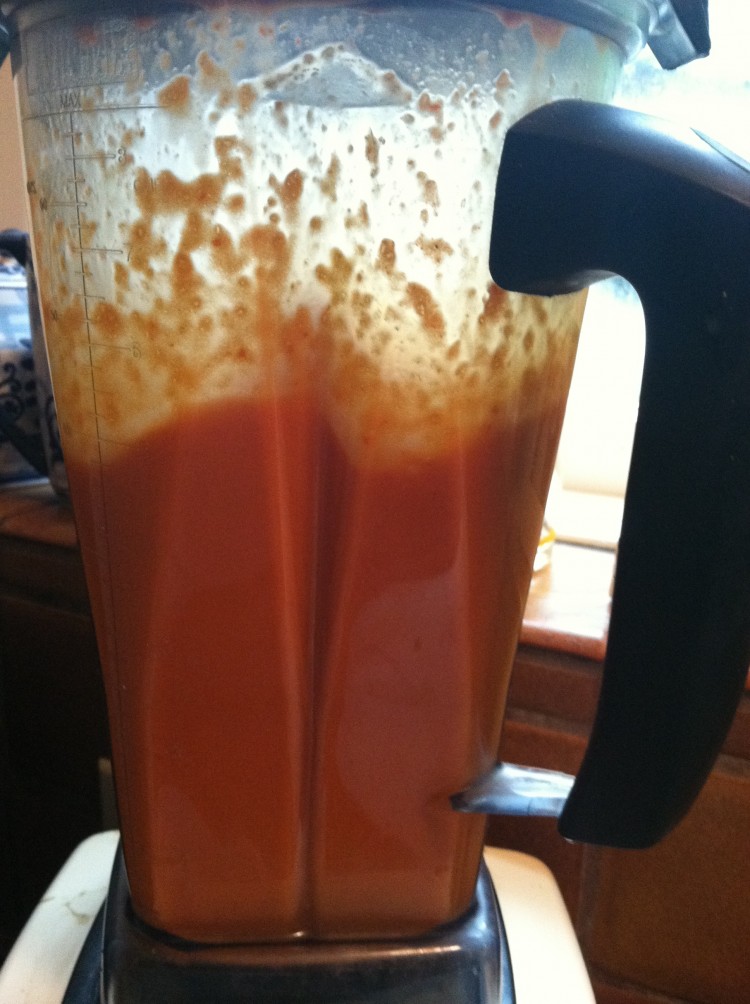 This will be the sauce that holds the meat and rice together.
Add cooked rice to meat and stir in the red pepper sauce.  The mixture may look a little 'soupy' at this point but as the peppers are cooked in the oven the liquid will be absorbed by the rice.  Now stir in the Chipotle Tabasco or other hot sauce of your choosing.  This amount of Tabasco won't make the peppers 'hot' it will just add another layer of flavor and make them slightly spicy.  If your children are very young, you may want to take out some of this mixture for them before you add in the Tabasco.
Pour the remaining 1 Tablespoon of olive oil in the baking dish you plan to use and coat the dish so peppers don't stick when cooking.  Cut the peppers in half, and remove the seeds.  Place peppers in the baking dish and fill with meat/rice mixture.  Not all the mixture may fit in the peppers so it can go into the baking dish next to the peppers.  Top with grated cheese and sprinkle with chopped cilantro.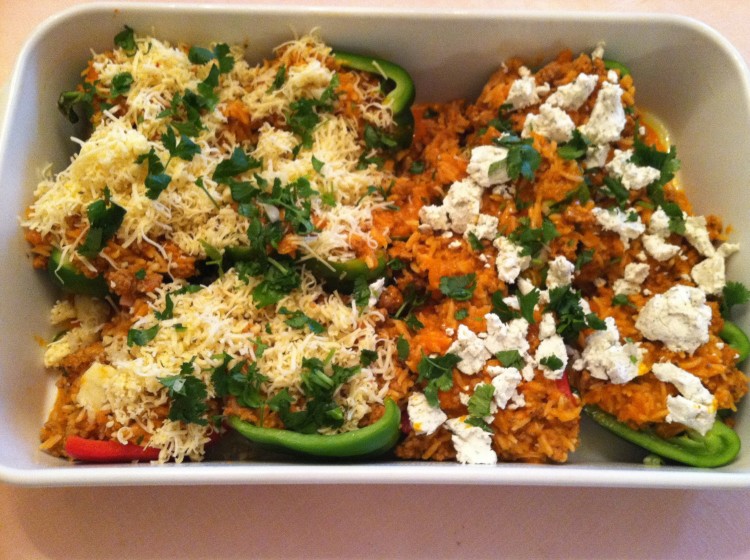 I did some peppers with cheddar cheese and some with goat cheese, that way everyone gets the cheese they like best.  Bake in a 400 degree oven for approximately 20 minutes or until meat and rice are heated through and the cheese is melted.
Green Salad with Orange-Lime Cilantro Dressing
Chop one bunch of washed and dried romaine lettuce.  Dice 1-2 mangos and add to greens.  Add 1 chopped avocado, and 1/2  cup pine nuts or chopped pecans.
Toss with dressing just before serving.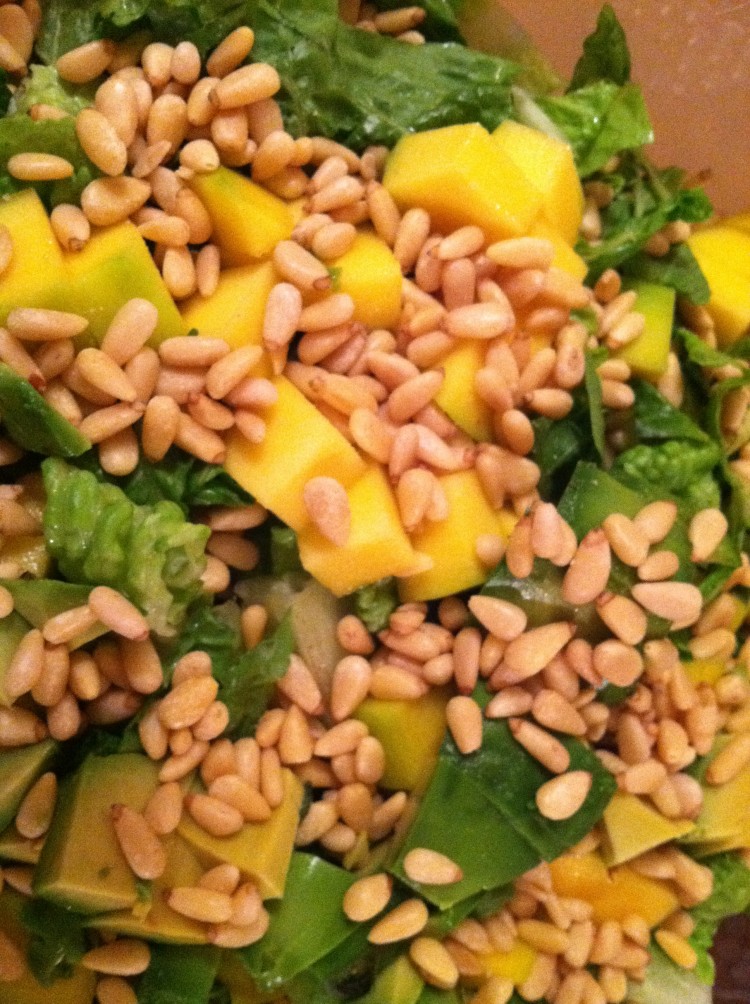 Dressing
½ cup orange
¼ lime juice
3 Tablespoons agave syrup or sugar
1 egg yolk
1 teaspoon salt
1 bunch cilantro, bottom of stems removed
¾ -1 cup grape seed or vegetable oil
Combine first 6 ingredients in a blender and blend for 15-20 seconds.  With blender running slowly add 3/4 cup of oil and allow to mix thoroughly.  Taste.  If the dressing is a bit too tart for you add the other 1/4 cup of oil.  Serve on salad.  Store any unused dressing in a jar in the refrigerator.
Focaccia Bread
1 cup warm water
1 pkg yeast
2 Tablespoons sugar
2 cups flour , approximately
1 /2 Tablespoon salt
2 Tablespoons olive oil
2 Tablespoons Italian seasonings
½ teaspoon salt for sprinkling
Dissolve yeast and sugar in warm water and allow to sit to "proof" for 5 minutes.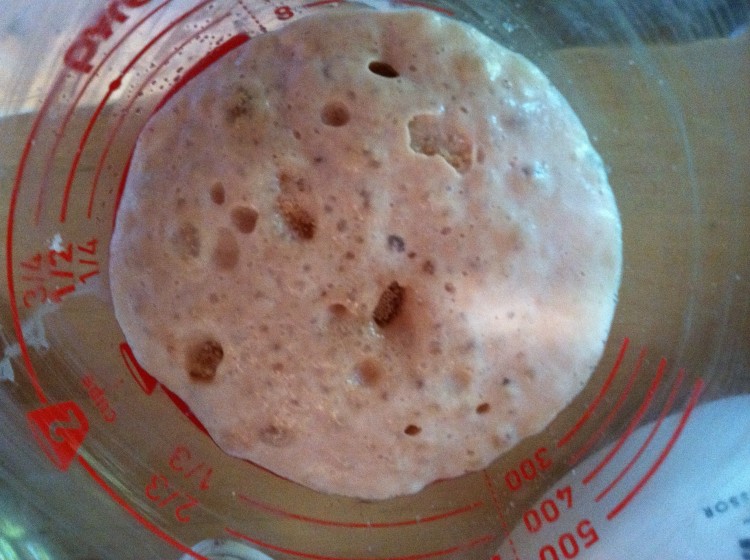 Place flour and ½ Tablespoon salt in bowl of electric mixer.  Add yeast mixture and knead on low speed for 5 minutes or knead by hand.  Allow dough to rest for 5 minutes.   Roll out the dough or stretch it by hand into a rectangle about ½ " thick.


Place on an oiled cookie sheet.  Drizzle with olive oil and sprinkle with Italian herbs and salt.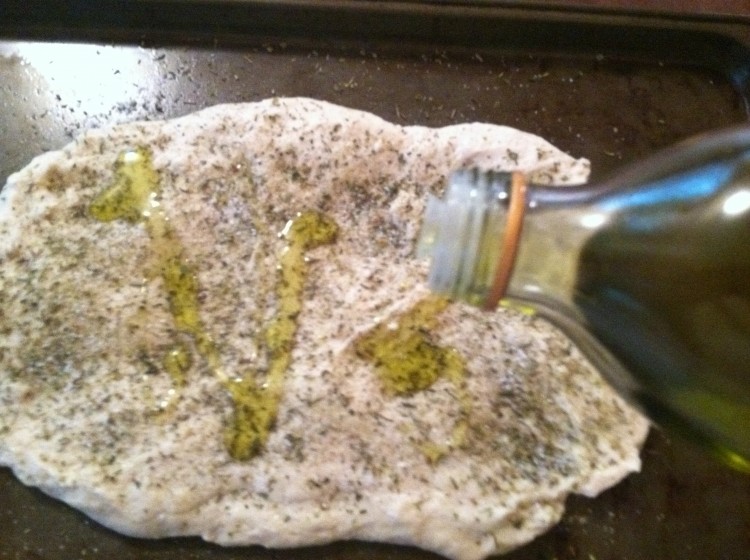 Allow bread to rise for 15 minutes.  Place ice cubes on the bottom of the oven and immediately put bread in the oven on the middle rack.  Bake in a preheated 400 degree oven without opening the oven door for 12 minutes.  Bread should be golden when done, add 3 additional minutes if necessary.  Let bread set for 5 minutes before cutting into squares.  Serve with additional olive oil for dipping.
You can prepare the peppers while the bread dough is rising and then put everything in the oven at the same time.  Allow the peppers to continue cooking for an additional 5 or so minutes after you remove bread from oven and while it is resting.  Use this time to mix up your salad and….dinner is served!