They Kept Calm And Carried On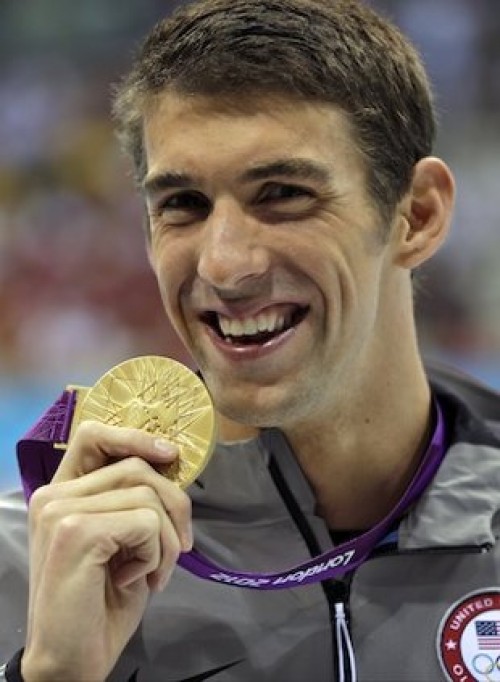 For two weeks the world has been watching as young men and women have put it all on the line to try to prove that they are the best at what they have been trained to do.  We have had a front row seat to the "thrill of victory" and the "agony of defeat".
These athletes have trained and trained and trained physically and mentally and certainly are the creme de la creme.  The most obvious example and one we did not mention today in our video, is Michael Phelps.  Michael has done what no other person in modern day history has been able to accomplish.  He has set records that will no doubt stand the test of time.  But, even Michael, who faltered at the beginning of the Games in his performance, had to pull it together – KEEP CALM AND CARRY ON – and carry on he did, all the way to 18 gold medals, 2 silver medals and 2 bronze – the most decorated Olympic athlete of all time.
Beyond Michael's athletic training, perhaps we have Debbie Phelps, his mother, to thank for his training in graciousness and humility.  It is one thing to be the greatest, it is another thing to receive those accolades humbly.  In our eyes, this makes him a true champion, a whole champion.  Without these qualities, the medals tend to tarnish.
There were other athletes of note in these Games, however, both in their sport and in their sportsmanship.

It will be four more years before we have the rare opportunity to watch the best in the world at summer sports compete to show their skills and prove their sportsmanship.  We thank each one for his or her courage, determination and participation in these Olympics and wish them more love, more joy and consequently more abundant lives.

P.S. Happy Birthday to my personal "champion", Randy, my husband …I love you honey and I'm grateful everyday that you Keep Calm and Keep Carrying On