The Diamond Jubilee of Her Majesty The Queen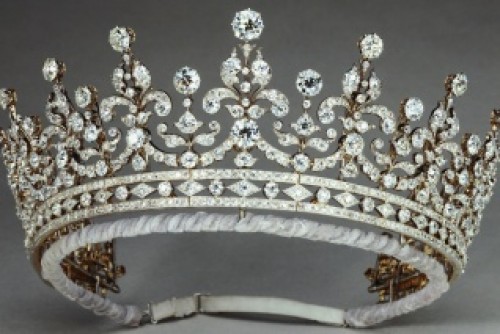 Once again, England has put on her party dress in celebration of her Queen's Diamond Jubilee!  The standards are raised, the trumpets are ready to be blown and the church bells are waiting to peal!  Grab your flag and prepare to party like a Royal!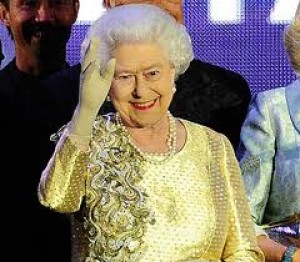 Until Queen Victoria's reign, a diamond jubilee, as one would presume, represented seventy-five years.  Queen Victoria was somewhat of a recluse after her husband and great love of her life, Albert, passed on in 1861.  Her subjects were upset and it was decided to bring the diamond jubilee forward to the 60th anniversary with the idea of bringing a sense of celebration to the country. The diamond jubilee has been held on the 60th anniversary ever since.  Mind you, Queen Elizabeth II is only the second European monarch in history, to reach this incredible milestone.
While the celebration is for England and the Commonwealth at large, its more specific purpose is for honoring the Queen herself.  As one organizer stated, "This is about showing love and respect to a young woman who gave herself to duty and has never wavered since.  We won't see another diamond jubilee in several lifetimes".   Prince William paid a per sonal tribute to the Queen last week in talking about her address at his military graduation.   "'You must be courageous yet selfless, leaders yet carers, confident yet considerate'.  These qualities of selflessness and duty are values that the Queen has continuously demonstrated over the last sixty years and are qualities that remain very important to me".
England has been at its desk, organizing, for the past four years.  Nobody does this quite like the English.  Everything is mapped out with precision – everything!  Looking at the order of service, one can tell where each person will be standing and at precisely what time.
While the Jubilee festivities will continue throughout the year with various Royals traveling hither and yon, the last several days have been the focus of celebration.  The British people have enjoyed a four-day weekend.  We can only imagine that the parks were full of joyous crowds celebrating this wonderful event.
Reminiscent of times gone by, the Royal Family traveled down the Thames in a flotilla with the public lining the sides of the River.   What an amazing blast off.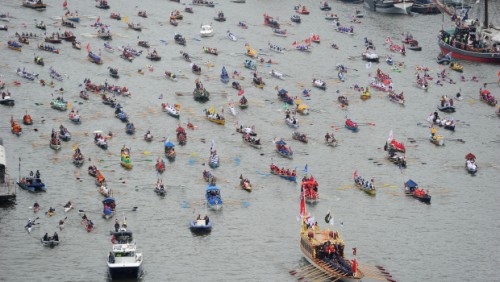 On Sunday, throughout England, and indeed, in some other countries, people participated in what they called "The Big Lunch".  Neighborhoods put much time and effort into planning this event and it literally was a huge lunch – with a lot of Britain's citizens taking part.
Buckingham Palace was the venue for the Diamond Jubilee Concert last evening.  The Duke and Duchess of Cambridge and Prince Harry were happily in attendance.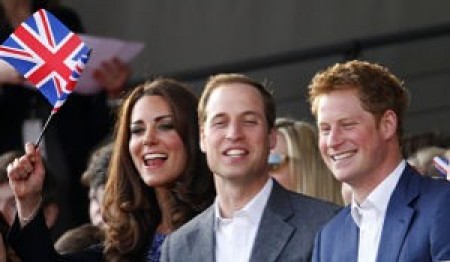 The performers included Sir Elton John, Sir Paul McCartney, Sir Thomas John Woodward aka Tom Jones, Annie Lennox, and Sir Cliff Richard.  It promised to be a "good, good night" and we don't think anyone was disappointed, (though it was slightly marred by the absence of Prince Phillip, who was taken to the hospital with a bladder infection).  Sir Andrew Lloyd Webber and Gary Barlow have written a Diamond Jubilee song which was performed at the celebration concert. Will the queen enjoy it?  Her musical tastes are a mystery, and the Press Association news agency reported that she brought a pair of earplugs with her to a similar concert a decade ago. According to The Guardian newspaper, the only song the queen has ever been known to request is "Some Enchanted Evening" from the Rodgers and Hammerstein musical "South Pacific."  You can see the concert this evening on a special on ABC at 9 pm.
You can watch live coverage of the Jubilee from London this morning on The today show on NBC and Good Morning America on ABC. And you can send the Queen an e-mail message of congratulations!
What a wonderful way to celebrate abundant living with so much love and joy.