Simple and Hearty – Italian Sausage and White Bean Stew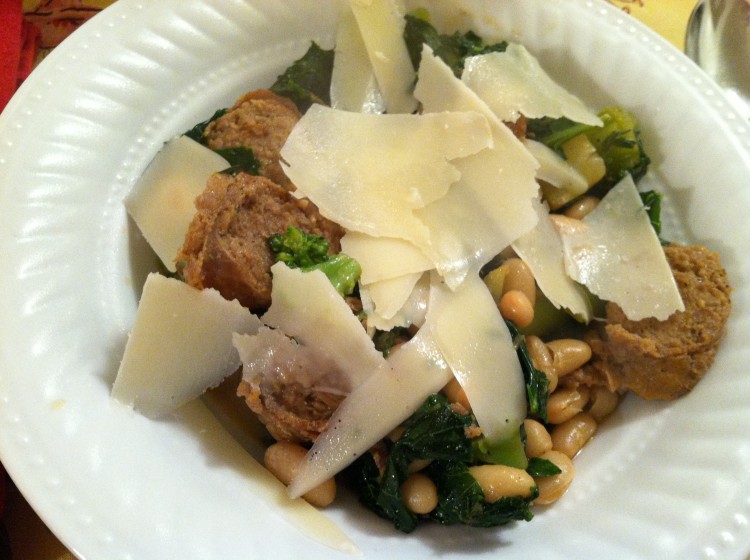 After a long day it is nice to be able to make a meal that won't take longer to clean up than it did to eat.  From time to time we want to bring you ideas for some meals that you can make in minutes and that are oh so satisfying…otherwise known as Simple and Hearty.  Today it is Italian Sausage and White Bean Stew.This could hardly be any easier to make and it is really good.  Add some French Bread (homemade or store bought), a bottle of your favorite wine and, in one quick hurry, a lovely dinner is served!  Try it…we think you'll agree.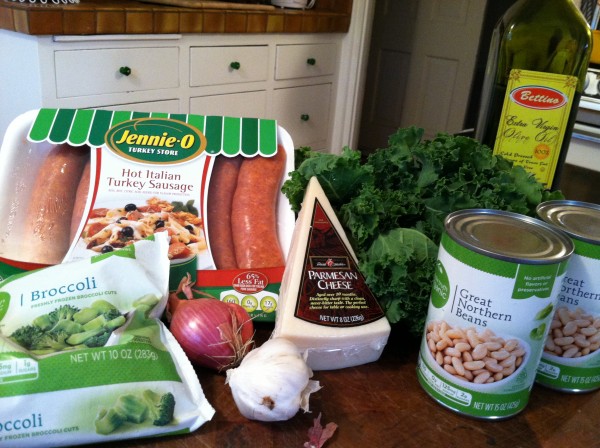 Italian Sausage and White Bean Stew
1 lb Italian sausage (this can be hot or mild, turkey or pork whichever you prefer)
1 shallot, minced
4 cloves of garlic, minced
olive oil
2 sprigs of fresh thyme or 1 tsp.of dried thyme leaves
2 cups chicken broth
2 cans great northern or cannellini beans
1 bunch kale or spinach
broccoli –  1 bag frozen chopped or 1 stalk of fresh chopped
fresh parmesan cheese
Brown the sausages in a couple of tablespoons of olive oil.  Remove from pan and slice.  Chop shallots and garlic and add to pan to saute with another tablespoon of olive oil.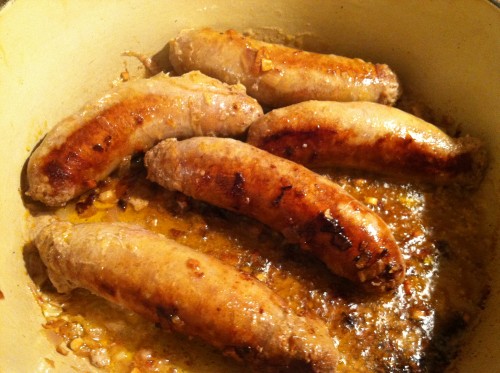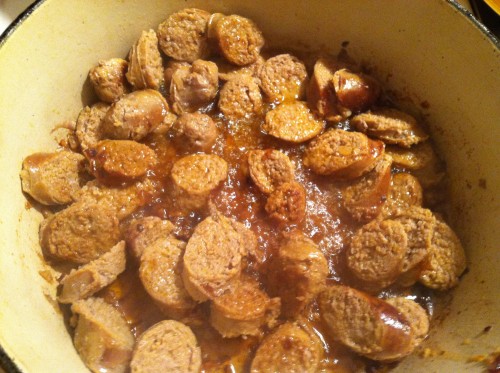 Add broth and thyme along with kale or spinach and broccoli.  Return sliced sausage to the pan and add beans and cook until mixture is hot,  kale is wilted and broccoli is tender.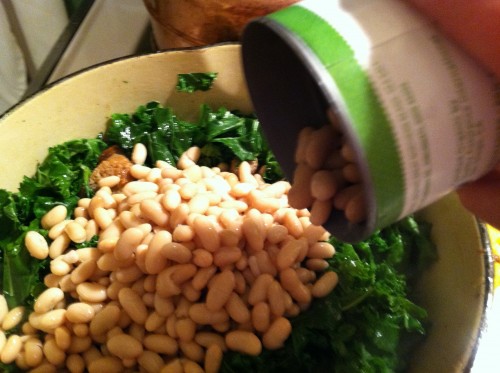 Stir to combine well and serve in bowls with shaved parmesan cheese on top.  Dinner is served!