No Guilt Oatmeal Apple Walnut Bars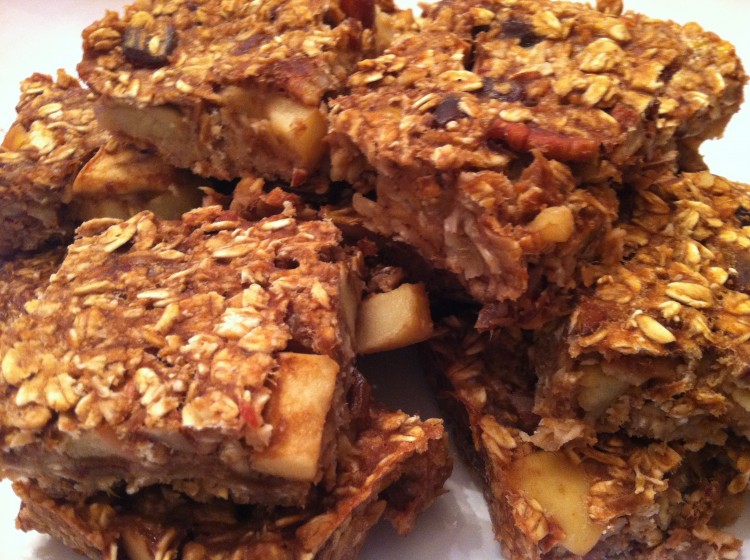 The title of this post just about sums these bars up.  Only one descriptive word is missing from the title….delish!These are easy and quick to make.  They are really perfect as a breakfast bar in the morning when you don't have time to cook.  Or, when you want a little something sweet but don't want to eat something with added sugar, these are great as an afternoon snack.
Try these soon, we think you will really enjoy them.  They are wheat free, dairy free and gluten free. No Sugar.  No guilt.  No Problem.   Just a delightful sense of healthy and abundant living!

Oatmeal Apple Walnut Bars
3 ripe bananas
1/3 cup unsweetened apple sauce
1/4 cup almond milk (or coconut milk or rice milk)
1 teaspoon vanilla
1 apple chopped
1/2 cup walnuts or pecans, chopped
1/2 cup chopped dates or raisins
1 teaspoon cinnamon
2 cups oatmeal
Mash bananas until soft and creamy.  Add apple sauce, almond milk and vanilla and stir to combine.  Chop apples (you can leave the skin on), walnuts and dates and add with cinnamon to banana mixture.   Add oatmeal and stir until thoroughly combined.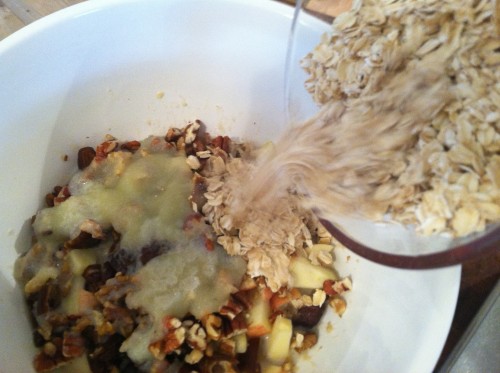 Spread in a 9″ square pan lined with waxed paper and sprayed with baking spray….I like the coconut oil spray from Trader Joes.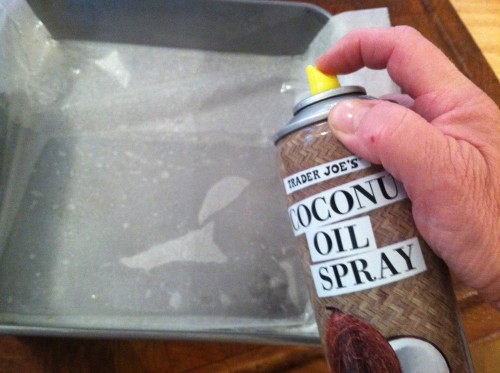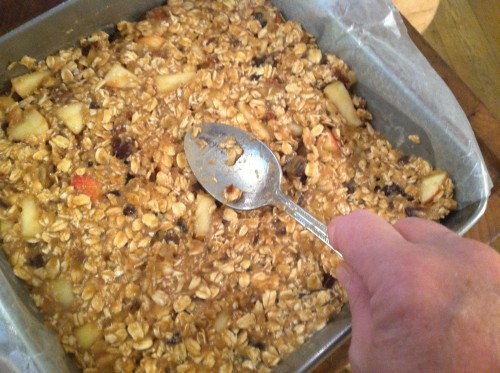 Bake in a 350 degree oven for 20-25 minutes or until well browned.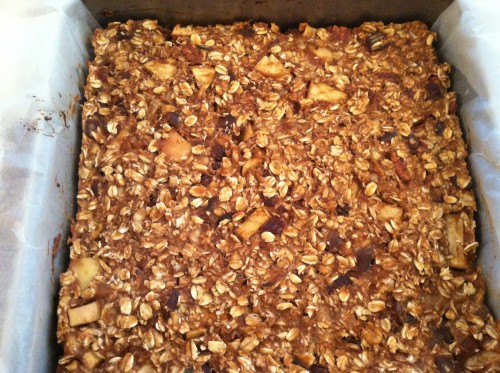 Cool and, by lifting wax paper out, remove from pan and cut into squares.  Enjoy!