Columbus Started It All!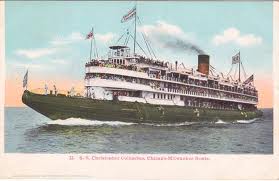 Not only did he discover that the world was round and not flat but, in so doing, he found the New World which encompasses what we now call the United States of America!
And no, the ship did not look anything like the one at the top of the page but rather like this: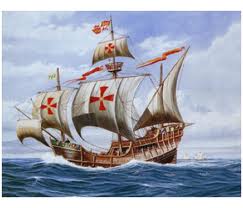 What courage it took for Columbus to start out on his journey and more people than not felt that he was crazy!
How important it is to follow what you KNOW to be right and true – how very important it is!
Here's to Christopher Columbus who brought us more love, joy and abundant living!