Bone China or Porcelain?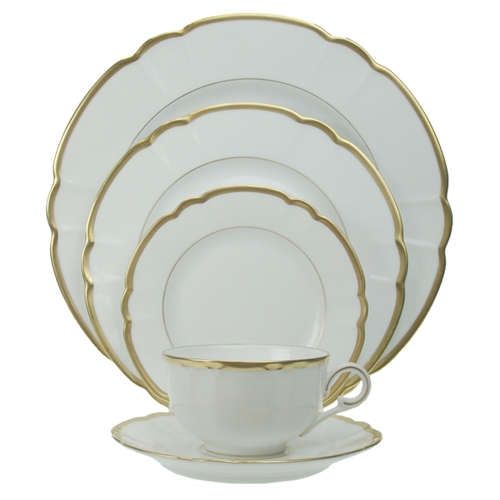 Years ago, when we were engaged to be married, one of the things that we invariably did was choose a china pattern.  It was wonderful fun making the decision and imagining all the fabulous dinner parties at which you would be using these beautiful pieces.  I know, these days, many young ladies prefer not to spend the money on fine china but, definitely, up until not too long ago, it was a "must"!   Certainly, if you think you will never use it, then it really is a waste but if there is a chance that you will want to have special dinner parties or holiday meals, it is always fun to bring out your best and set a beautiful table.
In choosing a china pattern that you love, remember, it is a lifetime investment, so choose carefully.  Don't choose something that is fashionable or trendy – you will probably end up not liking it so well in a few years time.  Choose something that you know you will love for years and years to come as it is not something that you buy too often!
Bone china or porcelain?  Well, that is up to you.  We have had fun compiling a few basic facts for you.
Bone china is a type of porcelain containing mostly bone ash, while other porcelain has variable content.  As a matter of fact, as the story goes, bone china originated when Thomas Frye, a porcelain factory owner in London, added up to 45% of bone ash to his "potion" to develop a "fine porcelain".  Mr. Frye came up with this idea as his factory was located near to slaughterhouses and cattle markets in Essex, where animal bones were very accessible.   It worked!  Because of the bone ash being introduced, bone china is highly chip resistant while porcelain is more brittle. Bone china tends to be more expensive than other porcelain products.  Apparently, most porcelain made today for dinnerware is bone china, though actual bones are apparently no longer generally used; instead they use the pure chemical of calcium carbonate which is the important ingredient from the bones.
While the bone china originated in Europe, porcelain is believed to have originated in China. It may have existed as early as the Shang Dynasty at around 1600 BC.
Certainly, you do not have to have expensive bone china or porcelain to ensure a beautiful, welcoming table!   There are many fun, inexpensive patterns on the market these days.  Places like Target sell wonderful sets of four place settings, twenty pieces in a box, at very affordable prices, as well as some good looking 5 piece place settings at very affordable prices.  If you are having people over to dinner and do not have fun dishes, this is a great way to go without spending very much.
Obviously, taking good care of your china is an important part of owning it and to that end, check the label to see if it is microwave proof and dishwasher safe, BUT don't ever let it own YOU!  It seems to me that if we are blessed enough to have it, we should be using it.  Yes, if you break a piece, it is upsetting, but surely it is much better to have used and enjoyed it than not to have used it at all.    After all, didn't we get it to use it?
Your Two Chums definitely believe in using all the beautiful things that we have…..it adds to the love, joy and abundant living we enjoy!