Well done, Joey Prusak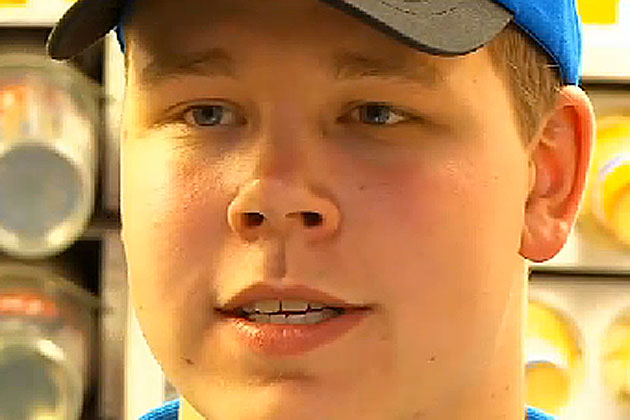 A Dairy Queen employee, Joey Prusak, has certainly hit the headlines this week with his act of kindness.
Apparently, during Joey's shift at Dairy Queen in Hopkins, Minnesota, a blind man walked in and, while the blind man took out his ATM card, he dropped a $20 bill.  Another customer, who happened to be standing close to the blind man, saw the $20 bill and picked it up and put it in her purse.
Joey, when he saw this, was mortified and said, " Ma'am, you can either return the $20 bill or you can leave the store, because I'm not going to serve someone as disrespectful as you."
The woman did exit the store, but didn't return the cash, so Prusak took his good deed to a whole other level when he took $20 from his own pocket and handed it to the blind man.
Certainly, had it not been for yet another customer in the store, this story might not have been heard but the third customer wrote a letter to Joey's manager and the rest is history.  Joey's store is enjoying lots of business and yes, Joey has had tons of job offers.
Joey does not feel that he did anything out of the ordinary.  He says,  "I did it without even really thinking about it….ninety-nine out of 100 people would've done the same thing as me."
We feel that it is important to magnify the "Joeys" of this world.  They are the ones who add love, joy and abundance to our lives!