Waiting For An Heir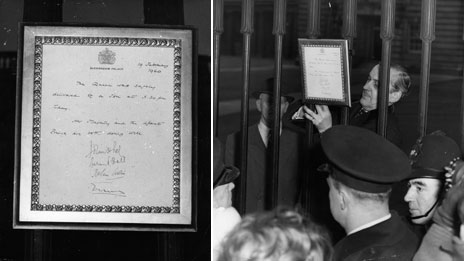 Catherine and William will not be needing any witnesses at the birth of their baby!
This is not as funny as it sounds!  In 1688 when King James II's son, James Francis Edward, was born at St. James's Palace, 42 eminent figures were called in the verify the birth.  This was described by Prof Mary Fissell of Cambridge University as "the first media circus surrounding a royal birth".   There were people in England who felt that the King's wife, Mary of Modena, was not really pregnant and rumors were spread far and wide by cheap broadsheets that the baby had been smuggled into the bedchamber in a warming pan, or that it had been sneaked into the bed through a secret door in the bedhead!
Because of this scandal and the question as to the baby's royal legitimacy, Fissell says, he never became king.  William of Orange and his wife Mary seized the throne in what is known as the Glorious Revolution.
Up until relatively recently, the Home Secretary and the Archbishop of Canterbury attended the birth of a royal heir just to make absolutely certain that it was legitimate.  Queen Elizabeth's birth in 1926 was attended by these two people, as was her sister's birth in 1930.  In 1936, Princess Alexandra, the Queen's cousin, was born with those two people in attendance.  But, after that, it was deemed unnecessary (and perhaps rather intrusive!) and so, royal births since then have been more intimate.
When this darling baby arrives, the world will be told about it by a written notice that will be framed and placed on an easel (similar to the picture above) which will stand behind the gates at Buckingham Palace.  Following the placement of the easel, for the first time in history, it will be "tweeted" out and put on Facebook.
Another "first" is the fact that whether this baby is a boy or a girl, a Prince or a Princess, he or she will ascend the throne after Prince William.  Breaking with a thousand-year custom where, only if the first born was a boy would he ascend the throne, if this baby is a girl, she will be Queen someday.
Stay tuned – your Two Chums certainly are!