Summer Refreshment – Agua Fresca!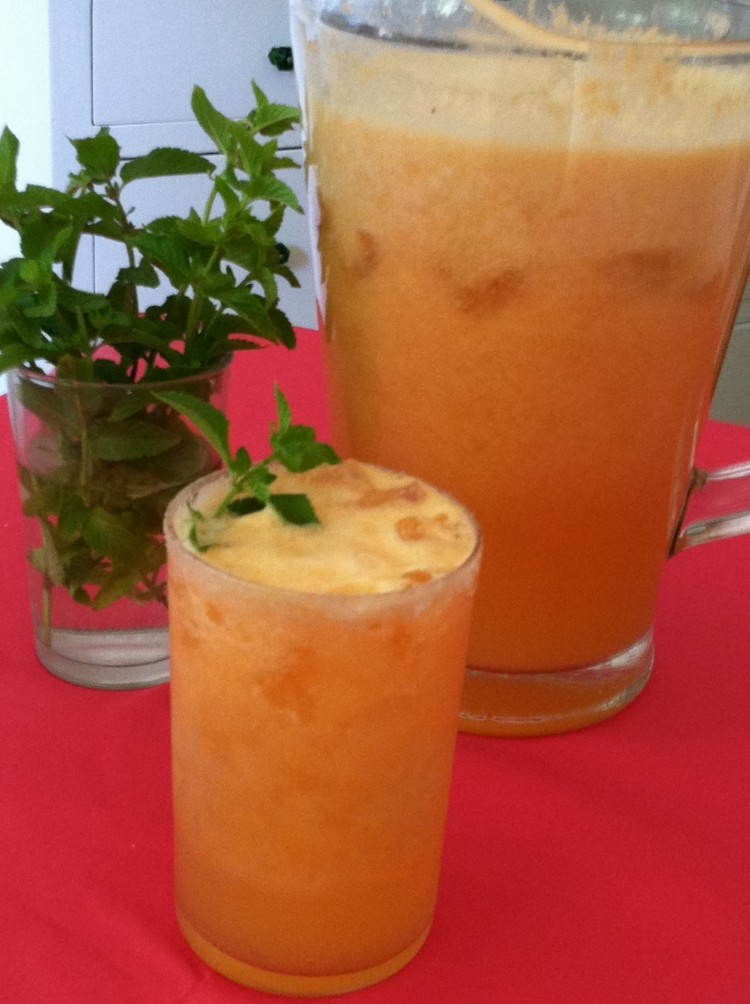 When the dog days of summer kick in and you can't seem to escape the heat, having something that is both cool and refreshing and is simple and easy to prepare is a treat for everyone to enjoy.  One of those special treats is what the Mexicans call agua fresca….fresh water.
Growing up in Southern California, and because of my family background, having so much of a Texas and Mexican influence to the cuisine I am familiar with and love, I have a great appreciation for the freshness of the ingredients and cuisines of the Southwest.  What could be more refreshing than fresh fruit and and water combined with a little citrus and sugar or agave syrup to add an extra touch of sweetness?  That is really what agua fresca is.  It literally means "fresh water" but it could just as easily be translated 'sweet water'.  It is simple to make and oh so delicious so if you have never tried it before and you are feeling the heat of summer this is your chance to be refreshed in a whole new and delicious way.  You can use any melon…watermelon, cantaloupe, honeydew, casaba or try it with pineapple, strawberries or mango.  This is great for a family meal or a large gathering when you want something natural and sweet and…refreshing!  So grab some ripe fruit, add water and lime and then raise your glass and celebrate love, joy and abundant living:)

Agua Fresca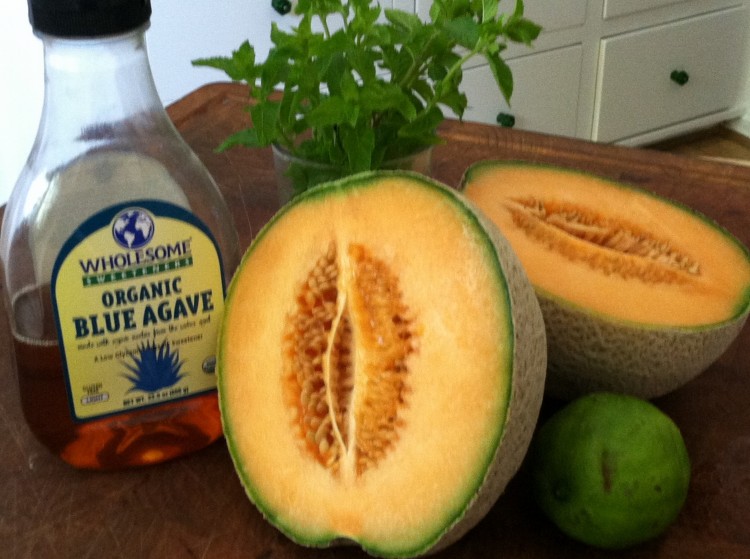 1 cantaloupe cut up, about 4 cups (or your favorite melon or other ripe fruit)
6 cups of water
Approximately 1/4 cup agave or simple syrup (the riper the fruit the less syrup you will need)
Juice of 1 lime
Sprigs of fresh mint
Cut, seed, and slice the cantaloupe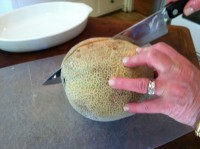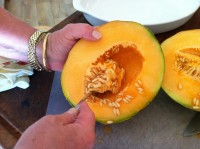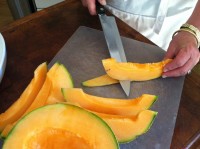 Put cut cantaloupe, lime juice and agave syrup (or simple syrup) in the blender and add water.

Prep the glass by rubbing the rim with the lime that has been juiced ,then rolling the edge of the glass in sugar.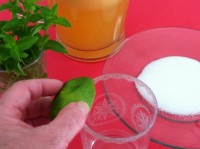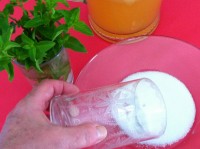 Fill your glass with crushed ice, pour agua fresca, add a sprig of fresh mint(or you and prepare to be refreshed with deliciousness!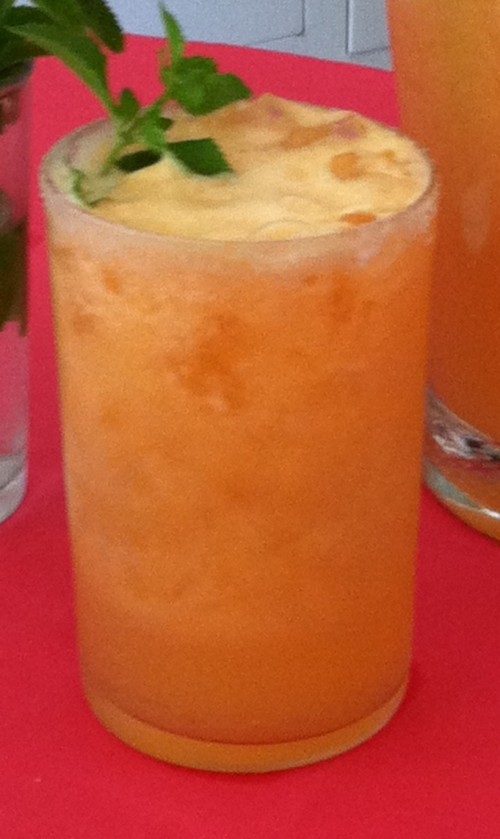 YUM!!!!