Sewing Essentials
by Two Chums on April 12, 2012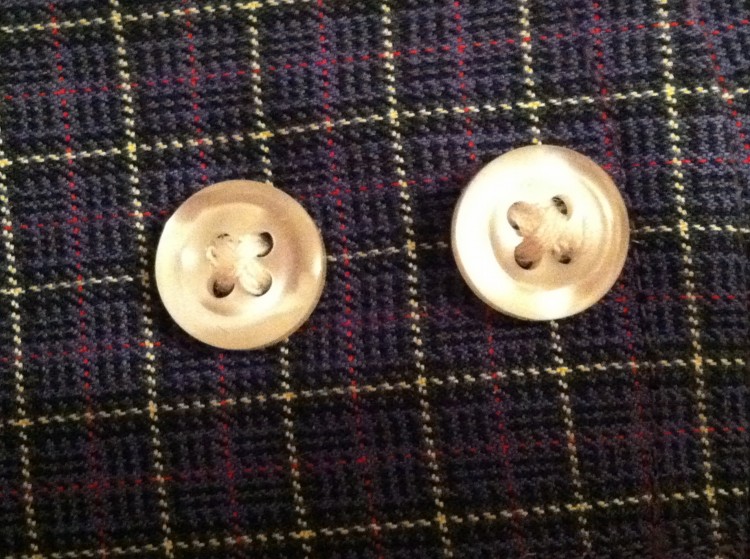 When your Two Chums were growing up, part of being a "young lady" was having a basic knowledge of how to use a needle and thread.  Most of us of that day, know, very well, how to make a basic nightgown, how to follow a basic pattern, how to thread a needle and then use it to fix a loose hem or sew on a button.
We are very aware that nowadays, there is not much value attached to this but, on the other hand, if you have ever had a button pop off as you were walking out of the door, you will know, first hand, how helpful and valuable it is to know how to sew that button back on!

Sewing Essentials from Two Chums on Vimeo.
So, to sew on a button, you first need to have the button to sew on.  If you were able to retrieve the button, that is wonderful ~ you have exactly the right one to sew back on.  If you do not have the button, there might be one sewn into the garment for just this purpose.  If there is not one there and you do not have one in your "button jar" that matches the other buttons on your garment, you will have to buy enough new buttons to put onto your garment. First take off the existing buttons in order to put the new ones on.  Once you have established what button(s) you are sewing on, thread your needle with the color thread that is already being used on the garment.  You will get the sewing started by going into the back of the garment several times over and over.  The thread is now well attached to the garment and so you are ready to start attaching your button.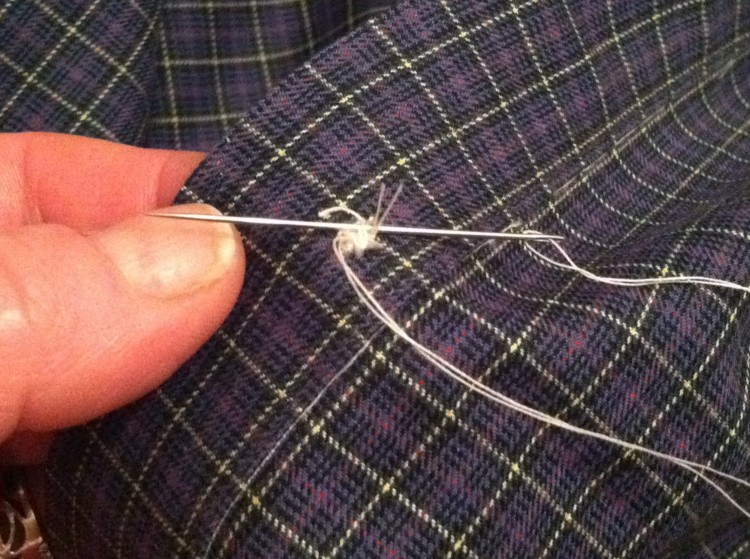 Place the button where you are wanting it to go and bring the thread up through one of the holes in the button, making sure that, if there are existing buttons on the garment, you do it the same way as the other buttons have been done.  If there are four holes in the button and the threads make an "X", make sure you do the same thing.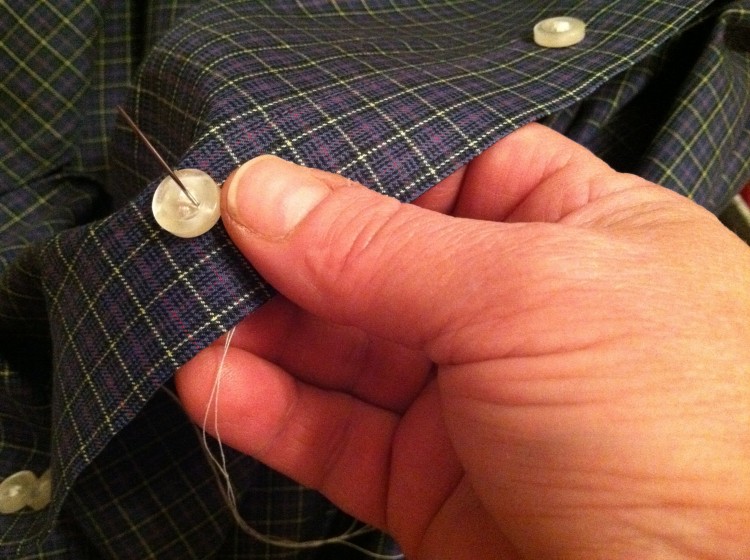 If the threads make two lines on the front of your button, make sure you do that.  Once you have gone from front to back and from back to front, through the holes in the button quite a few times, finish on the back side of your garment.  Now take a few (maybe 6 or 7)  stitches in the back to finish off nice and strongly and cut your thread.  Voilà!  Your button is on and you are ready to go out and face the world!
If you are putting together a sewing basket, here as a few essentials that you should start out with:
Needles
Black, white, red, blue, tan, green and pink spools of thread
Seam ripper
Scissors that are used only for sewing
Straight pins (longer ones are the most useful)
Pin cushion
Small ruler, yard stick, soft measuring tape
An empty jar or zip lock bag to start your "button jar"
As we mentioned in a previous Post, if you do not have a sewing machine and would like to get one for the occasional project, buy one from Target or Walmart for $100.  These are great basic sewing machines which do a super job without breaking the bank!
Quite honestly, sewing can be very simple.  It is so easy to make a pretty valance for your kitchen,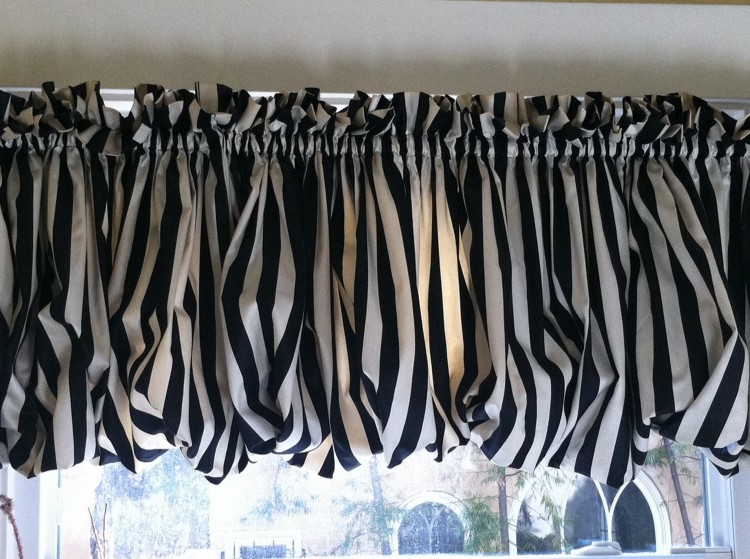 or a window curtain over your dressing table ~ it really is!  Straight stitching all the way along!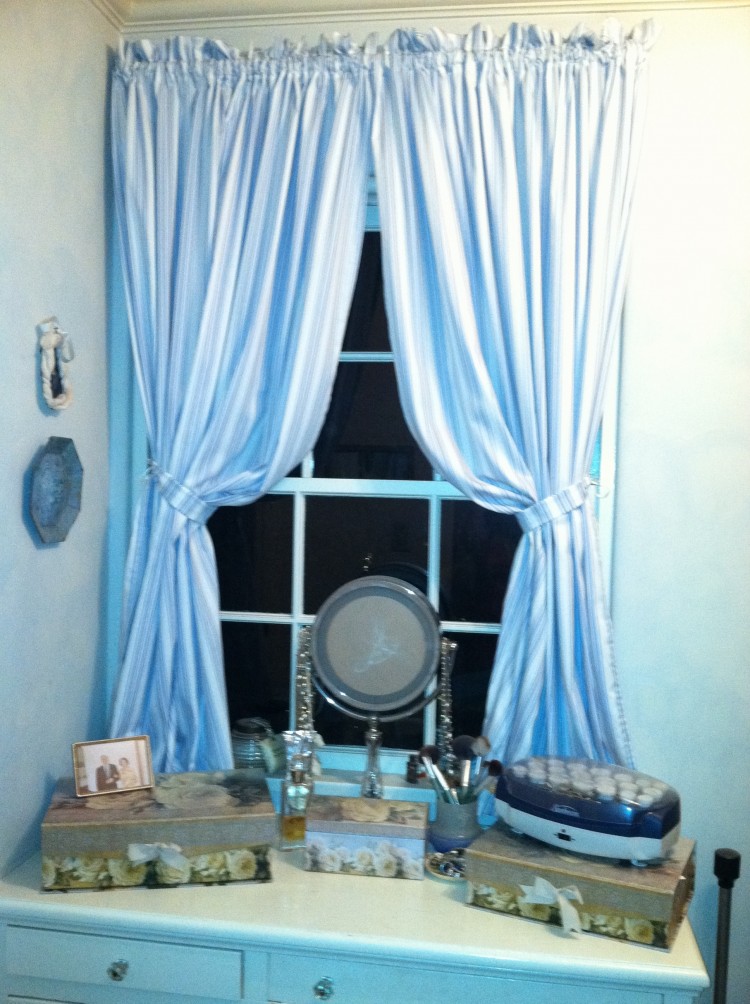 We have found that having learned to sew certainly adds to creating love, joy and having abundant lives!