Savvy Secrets for Cooking
by Two Chums on October 3, 2013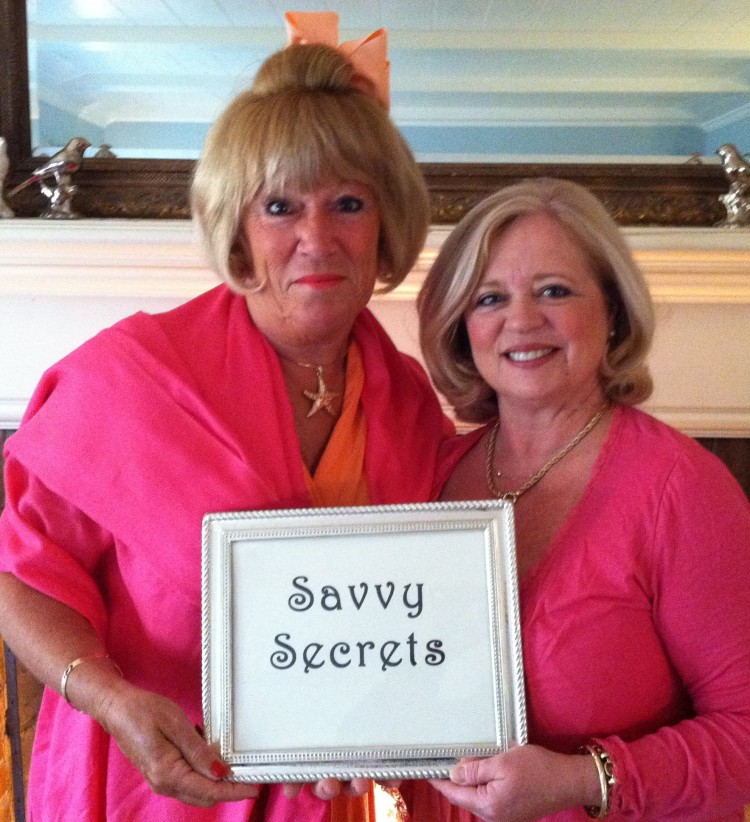 As the weather cools down the cooking we did outdoors all summer begins to move indoors again.  Here are some tips and ideas to make your cooking and baking easier and more successful.  These are some Savvy Secrets for cooking.
1. If you're having trouble finding edible gold buttons for decorating cakes and cupcakes and such, you can make them yourself.  Simply spritz some M&M candies lightly with vodka (or use lemon, almond or vanilla extract or oil), then immediately transfer them to a ziploc bag with a nice amount of gold luster dust* until they are fully coated.  Dry them on a piece of wax or parchment paper.
* (You can find gold lustre dust at Michaels or Walmart in the cake decorating aisle.)
2. If you love chewy cookies,  add one tablespoon of corn syrup and one tablespoon of water to any cookie batter.  Your cookies will always come out soft and delicious!
3. If you added too much chili in your recipe, you can correct it by adding some sugar. The Scoville scale determines how hot a chilli is by taking a solution of the chili and mixing it with sugar syrup until the heat is not longer detected. It's got something to do with how the sugar reacts with the capsaicin which is what makes a chili spicy.
4. A great way to guarantee the purest 100% Extra Virgin Olive Oil is to adopt your very own Olivio tree and get the oil direct from Italy.  You can adopt one here.
5.  Want to insure you get perfect rice every time?  Here's how: 1 cup of rice to 1 1/2 cups of water, salt to taste.  Put rice, water and salt in a saucepan bring to the boil uncovered.  Stir once then turn off the heat, put the lid on …and in 10 mins perfect fluffy rice.
6. To turn an ordinary round cake into a heart shaped cake, simply cut a rounded v shape from the top of the cake and 'glue' it with jam or butter cream at the bottom .
7. Glycerine is a wonderful ingredient when added to cakes as it prevents cakes from having a "dry" texture (only a teaspoon is required). Glycerine is also effective when added to icing as it adds a beautiful sheen.
8.Need to bake a cake for someone who is allergic to eggs?  Use white vinegar instead.  Use 2 teaspoons of vinegar in place of each egg.  The cake will be soft and there will be no taste of the vinegar. You won't even know that there were no eggs in it.
9. When making any type of muffins, the trick to getting the batch beautifully moist is to add roughly one and a half grated apples to the mixture. This also keeps the muffin moist for days afterwards and there is no trace of apple in the taste.
10. If you're baking with lemon zest (incorporating it into cakes, cookies, even lemon curd), add the zest to the sugar you've measured out and rub it in well – it helps to better release the oils and increase the flavor.
If you have any Savvy Secrets for cooking we would love to hear from you and be able to pass them along to all our readers and chums.  Success in the kitchen always leads to more love, more joy and much more abundant living!

Tags:
adding lemon zest
,
adopting you own olive tree
,
baking without eggs
,
correcting too much chili in a recipe
,
egg substitute for baking
,
gold buttons for cakes
,
how to counteract a hot chili
,
keeping cakes moist
,
keeping muffins fresh
,
making a heart shaped cake
,
making cake decorations
,
maximizing lemon flavor
,
perfect rice everytime
,
soft chewy cookies everytime
,
Two Chums