Homemade Fresh, Clean AND Soft!

We gave you our "recipe" for all natural laundry soap a couple of days ago.  But we thought the job wasn't complete until you had our "recipe" for an all natural fabric softener  too

Here's the problem with most commercial fabric softeners whether liquid or dryer sheets:
1. They are expensive…sometimes VERY expensive
2 . They are full of chemicals that can irritate sensitive skin
3. They make your laundry feel softer but in the process leave a film on your clothes and towels that actually attracts dirt and makes your towels LESS absorbent.
This problem #3 also goes for many "recipes" for DIY fabric softener you can find on the web because they tend to include hair conditioner which is not all natural and also leaves a film on your laundry.
You won't have any of those problems with this fabric softener – guaranteed!  And best yet, you probably already have everything you need to make it in your kitchen cupboards.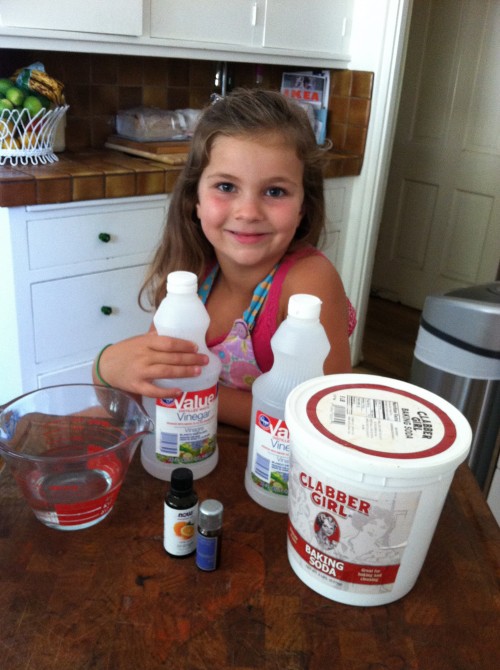 All Natural Homemade Fabric Softener
Use 1/4 to 1/2 cup per load
1 cup baking soda
1 cup water
1 gallon white vinegar
Essential oil for fragrance (Lemon, Orange, Lavender, Rose all work nicely for example) These are optional of course.
1 very large bowl
4 – 1 quart mason jars
Put the baking soda in the bowl and add the water.  Stir to mix.  It will bubble up.  Add the vinegar and mix well.  You will have lots of bubbling up as the soda and vinegar combine.  This is why you need a very large bowl so you don't end up with a very large mess.  Pour soda/vinegar mixture into mason jars.  Add several drops of your favorite essential oil to each jar.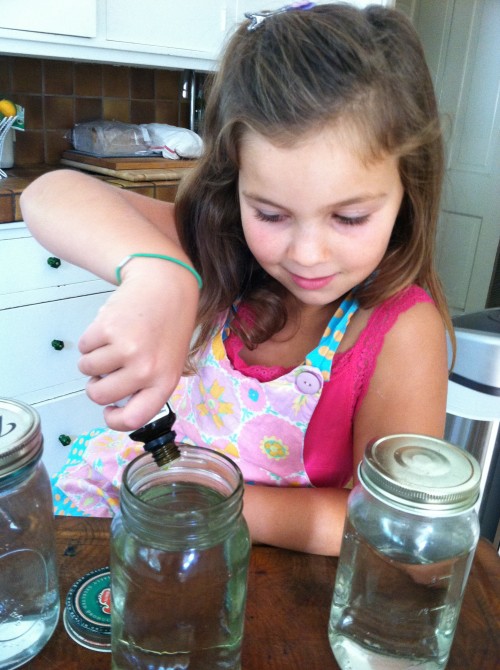 Be sure and shake the jar before using each time as the essential oils will rise to the top and will all be poured out at once unless you shake the jar to mix before using.
When I first heard of this idea of using vinegar I was VERY skeptical as I didn't want all my laundry to smell like salad dressing.  I am happy to report it doesn't at all.  Actually, the vinegar, in addition to being a terrific softener, is useful in rinsing away any soap residue from your clothes and your washing machine.  And  the soda neutralizes any odors on your laundry and keeps your washing machine fresh at the same time.
It isn't necessary to use an essential oil but I would suggest that if you do use one, and are making your own all natural washing soap as we suggested a couple of days ago, that you use the same oil for both, or a complimentary scent, in the fabric softener so that they don't fight with each other.
I think you will be amazed at how very fresh and clean your laundry will be with these homemade products.  You will be doing yourself and your family a favor, not to mention the environment by making your own soap and softener without harsh chemicals and at truly a fraction of the cost of commercial brands.
Give these a try.  Here's hoping they will add to your already very fresh, clean, soft and abundant life!