Elizabethan Or Charlesian? That Is The Question!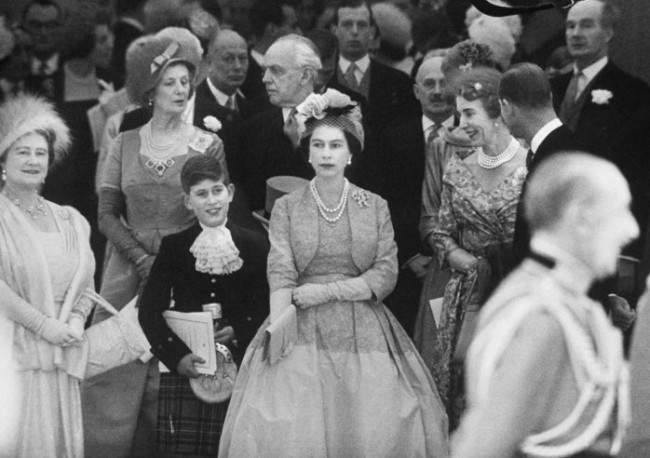 In this 1960 photograph, it seemed such a far way off that Charles would take over as Monarch from his mother, Queen Elizabeth II.
And certainly, we are not suggesting that Prince Charles, the Prince of Wales and the first in line to the throne, is going to ascend the throne any time soon but, on the other hand, it does seem that Queen Elizabeth is giving Charles more and more responsibility.
When Queen Elizabeth took the throne at the age of 25, she dedicated herself to her people and assured them that she would be their Queen for her entire life.  Having made that commitment, it seems to us that Prince Charles will not be given the chance to ascend the throne until Queen Elizabeth passes on.  Just this past year, whilst her Silver Jubilee was being celebrated, the queen expressed her gratitude in a written message to the UK. "I am writing to thank you for the wonderful support and encouragement that you have given to me and Prince Philip over these years," she wrote.
"In this special year, as I dedicate myself anew to your service, I hope that we will all be reminded of the power of togetherness and the convening strength of family, friendship and good neighborliness, examples of which I have been fortunate to see throughout my reign."
Last week, the world saw Queen Beatrix abdicate the Dutch throne  to her son, Crown-Prince Willem-Alexander.  Prince Charles and Camilla, the Duchess of York, were guests at the celebration and, of course, everyone was speculating about what was going through Prince Charles' head as he witnessed the proceedings.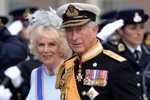 His situation is quite different and, it seems to us, he will be waiting until his dear mother departs this earth.
BUT, as we mentioned, the Queen is handing over a lot of the responsibility of the throne….Prince Charles is representing the throne in ways that he never has done before and so that begs the question, "Elizabethan or Charlesian?"
Oh, such joy!