Eggs and Bacon – Not Just for Breakfast Anymore!
by Two Chums on June 26, 2013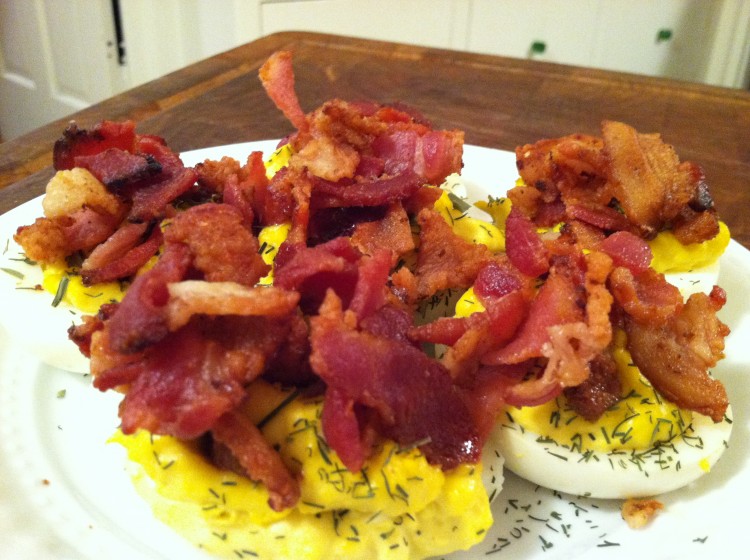 Back when we first started this Two Chums website journey, we offered you our recipe for Deviled Eggs.
These have been a Two Chums mainstay (much like Hot Artichoke Dip) at nearly every gathering we have.  Now we are taking it a step further

There is a restaurant in Pasadena,California called La Grande Orange, that we really enjoy and one of the appetizers on their menu is deviled eggs.  There is a foot note on the menu that reads "Bacon optional".  Now we have two questions….1. Is there any reason on earth why you WOULDN"T add bacon if it is offered? and 2. Why didn't WE think of this!!!!?
So the next time you make deviled eggs for a barbeque (the 4th of July is just around the corner), hors d'ouevres at a cocktail party, picnic at the beach or just an afternoon snack, try adding a little crumbled bacon.  We can promise this does add to love, joy and great abundance in living….Bon Appetit!