Detox H2O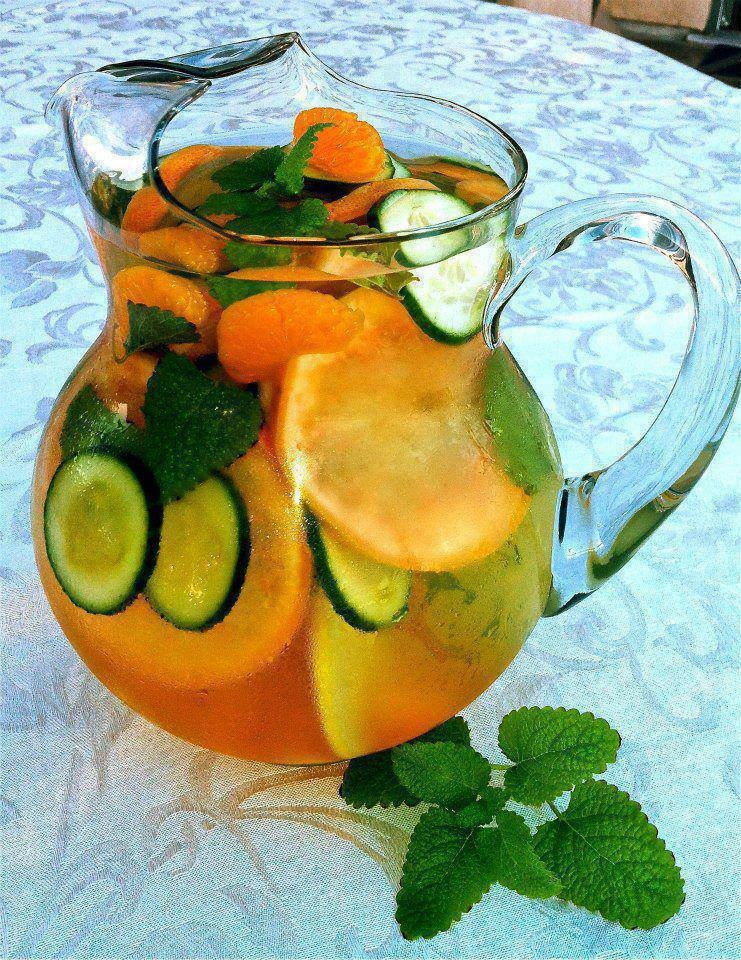 We are focused on getting healthier this week.  Today's post is all about detoxing and flushing out fat and it couldn't be more simple.  
We came across this water from a Facebook  chum and wanted to share it with all our chums.  All you have to do is drink 8 ounces of this refreshing and delicious water 3 times a day.   The Vitamin C turns fat into fuel, the tangerine increases your sensitivity to insulin, and the cucumber makes you feel full. Try it for 10 days and see what you think!
Ingredients per 8 oz serving
Water
1 slice grapefruit
1 tangerine
½ cucumber, sliced
2 peppermint leaves
Ice – as much as you like
Directions
Wash grapefruit, tangerine cucumber and peppermint leaves. Slice cucumber, grapefruit and tangerine (or peel). Combine all ingredients (fruits, vegetables, 8 oz water, and ice) into a large pitcher.
Stir together and enjoy the healthy feeling of love, joy and abundant living!