Delicious Tuesday Chicken Sandwich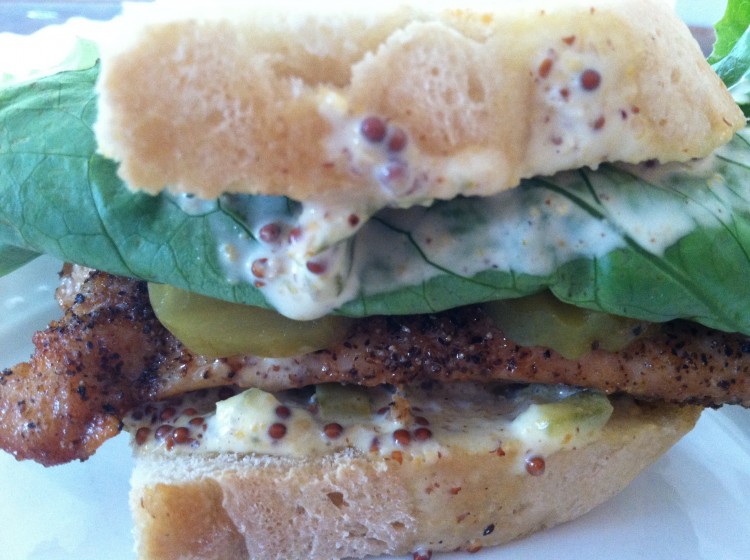 It would be just as delicious on Wednesday, Thursday, Friday, Saturday, Sunday or Monday!This sandwich could hardly be easier to make or tastier to eat.  Lunch or dinner anyone?

Chicken Sandwich
3 chicken tenders or chicken breast cut into strips
olive oil
salt and pepper
2 slices of sourdough bread
Dijonaisse sauce*
Lettuce leaf
Dill pickle chips
* Dijonaisse Sauce
1/4 cup Best Foods mayonnaise
1/4 cup whole grain or country Dijon mustard
1-2 tablespoons dill pickle juice
Mix together. Store unused sauce in a jar in the refrigerator.
Sandwich Recipe
Heat a couple of tablespoons of olive oil in a pan.  Liberally season chicken with salt and pepper and saute in the olive oil until chicken is lightly browned.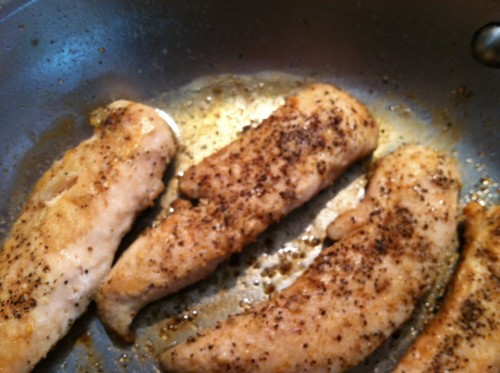 While the chicken is cooking make the Dijonnaise sauce.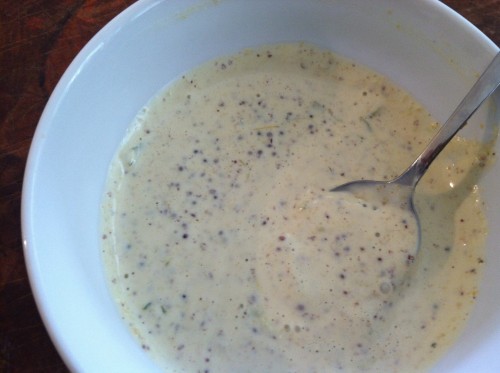 Toast your slices of sourdough bread if you like your sandwich warm and crispy, or leave untoasted if  you prefer softer bread.
Spread both slices of bread with a thick slathering of Dijonnaise sauce.  On first slice add hot sauted chicken, top with dill pickle slices, add lettuce leaf folded over to fit bread, then top with second slice of bread. Cut sandwich in two and enjoy a simple, warm, simply delicious sandwich!  Serve with potato salad,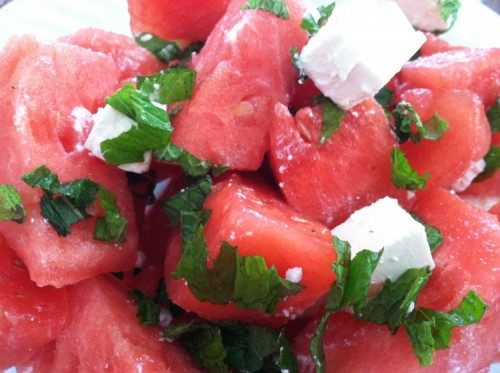 or onion strings and you have a satisying meal.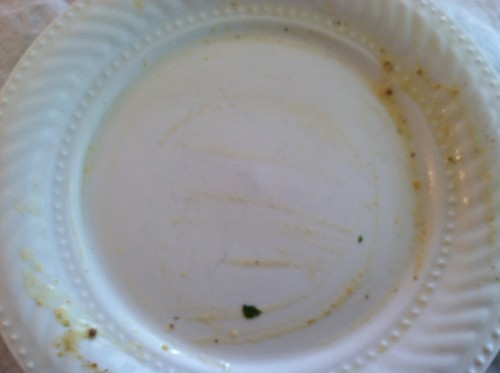 We think these last two photos tell the whole story ….ENJOY!!!!