Cover Up!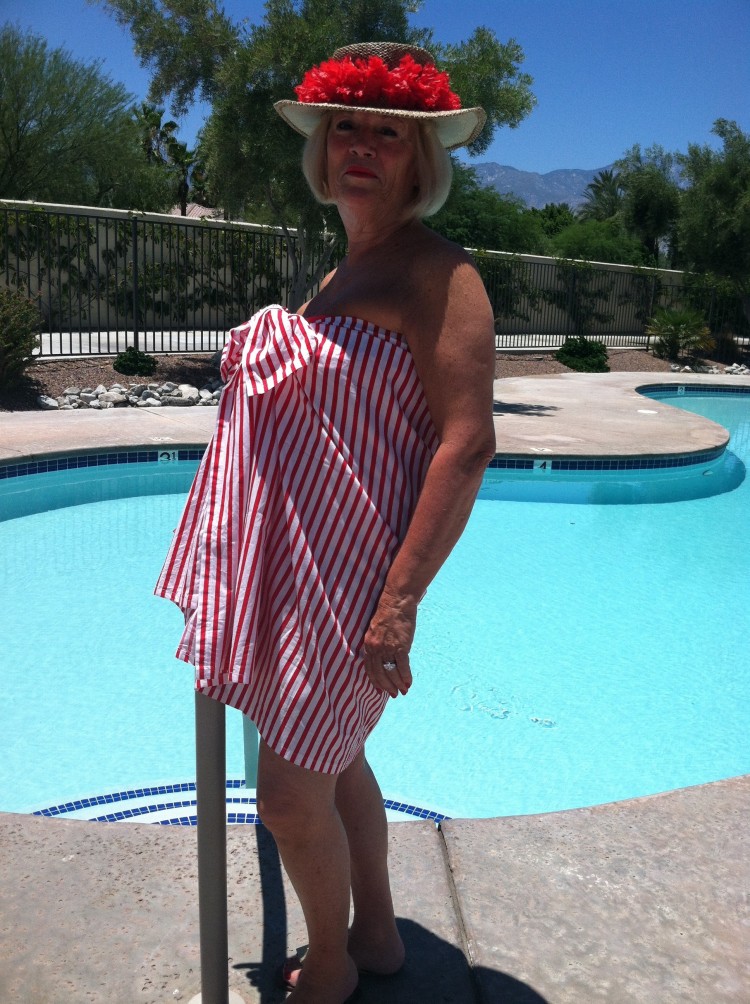 Celebrating this great Nation's birthday tends to bring out the beach in most people and so we thought it would be fun to share something with you that will add to your Fourth of July beach outfit.  Your Chums love color, where ever they are going and going to the beach or poolside is no different.  We find that wearing a pretty cover up which matches our bathing suit is a great way to "appear" at the beach and have found a very easy, inexpensive way to do this.
Whatever color your bathing suit or suits are, you can always find a pretty piece of fabric which goes with it.  Obviously, it does not have to be exactly the same color as your bathing suit but should tie in, somehow.  For the Fourth of July, perhaps you have a red bathing suit and could find a red and blue or red and white or white and blue piece of fabric.  Just buy a couple of yards, hem the four sides (or only two, if you like), and there you have it.  A sarong!
You can tie the "cover up" or "sarong" around the top of your bust as in the photo at the top of this post, or around your waist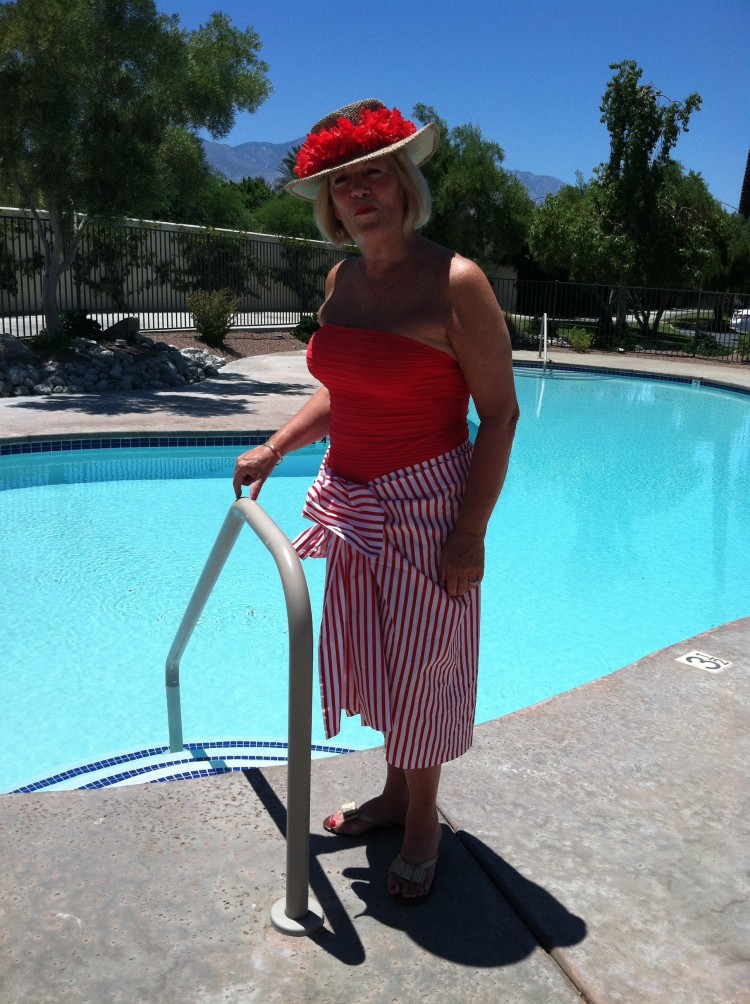 or around your neck as in this photo and you have a cute looking ensemble to take you to the beach.


Just the other day when I was at a hotel pool, I had someone comment on my outfit.  I was thrilled to be able tell the lady that she could easily have one of them too.   I told her that I had made the cover up and that she could too!  She thought about it a minute and, with a smile on her face, said that she would do just that!
To finish off your outfit, put your hat on with the Hawaiian flowered hat band and you are sure to get compliments!