"America's Pastime"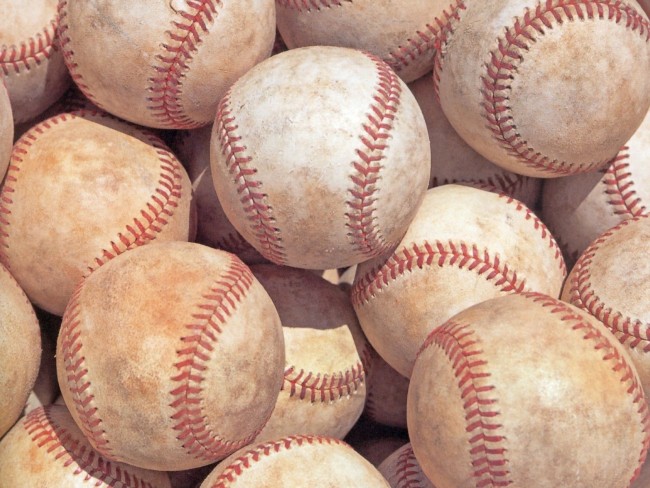 It is hard to think about the United States of America and not think of baseball.  Certainly, baseball is a game that is enjoyed by the people of many different countries but it is considered "America's game"!
I think most every little boy here in the States plays baseball at one time or another…..and many of them dream of becoming a famous baseball player!   My husband, Dennis, grew up on baseball and continues to be passionate about the game.   During baseball season, his mind is never far from the games and the scores and the rankings.  Where I knew nothing about the game before marrying him, I have, by a type of osmosis, learned a bit about it since becoming his wife!
Baseball has been played in this country for many, many years and has been enjoyed and played by all types and races of people.  People come in droves to the baseball parks, mostly to see the game, but then there are many who just come for the atmosphere and the yummy hot dogs!  A ball game would not be complete without these and we cannot forget the peanuts and Crackerjacks!
You see all types, ages, shapes and sizes at a baseball game…..everyone enjoys them.   Unlike most other sports, there is no clock in baseball.
If you have not seen the movie "42″, be sure to do so.  It is a true story about the first African American player, Jackie Robinson, to play in the Major Leagues and the prejudices he faced in breaking the racial barrier.  Ironically, within two years after joining the Brooklyn Dodgers in 1947, Jackie was named the Most Valuable Player  for the National League, and without a doubt, he had a brilliant ten-year career with the Dodgers before retiring.  His uniform number "42″ has since been retired by every Major League baseball team and that number will never be seen again on the uniform of an active player once Mariano Rivera of the Yankees (who had been wearing that number prior to the time Major League baseball officially retired it) finishes his playing days.  This movie is sure to warm your heart, wrench it and warm it again!  It is an absolute "must see" as far as your Two Chums are concerned.
Yes, joy…… baseball brings so much joy to so many people!