All "American Girl" Doll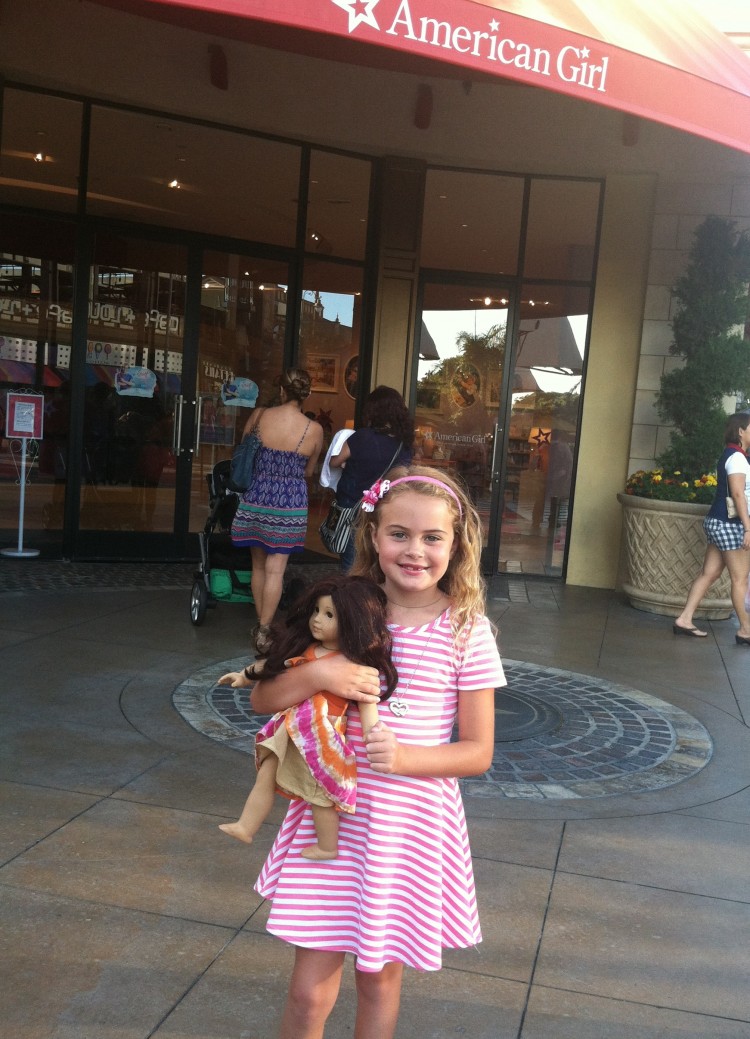 It was not until about six years ago that I first stepped foot into an American Girl doll store and oh, what a wonderful surprise awaited me!
Last week Robin took her oldest granddaughter, Sadie along with her American Girl doll to the store for an outing and to do a little shopping.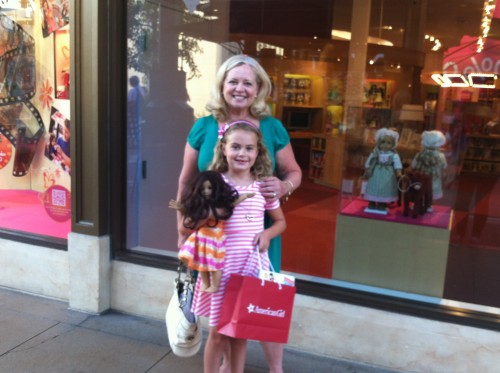 Like me, she could not believe all the fabulous items that are made for these dolls – these dolls that come in all colors and types.  In fact, there is the "My American Girl" doll that you can buy that will look just like you!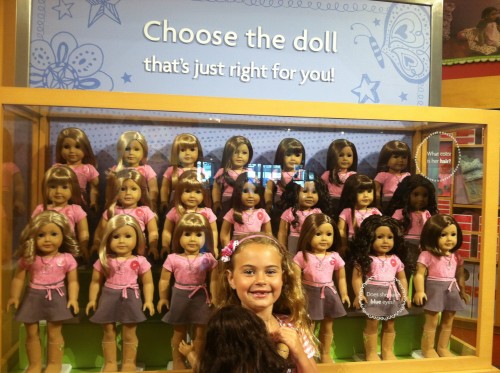 There are historical American girl dolls with all the little items of yesteryear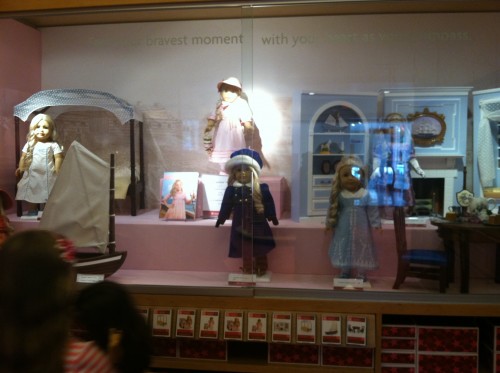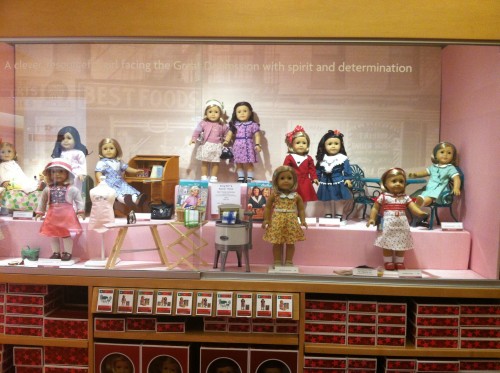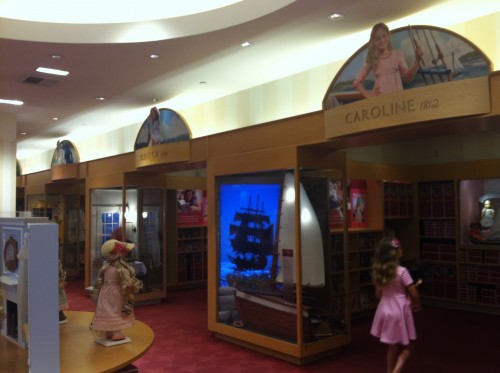 and then there are "Itty Bitty Baby" American girl dolls that are just that!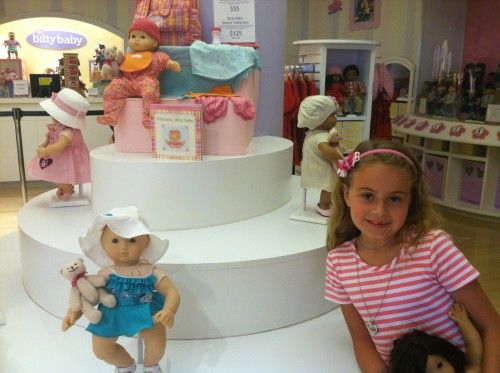 I was and continue to be, fascinated by all of the items that are made for these wonderful American Girl dolls – instruments of all types, horses, beds, wardrobes, dogs, crutches, earrings ….the list goes on and on.  Oh yes, you can even buy clothing for your doll as well as for yourself so that you match!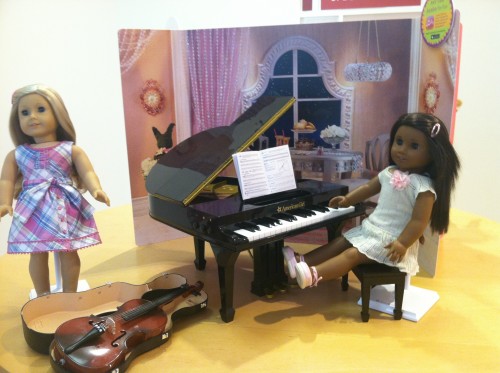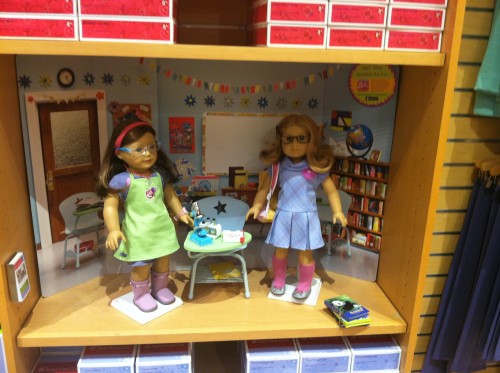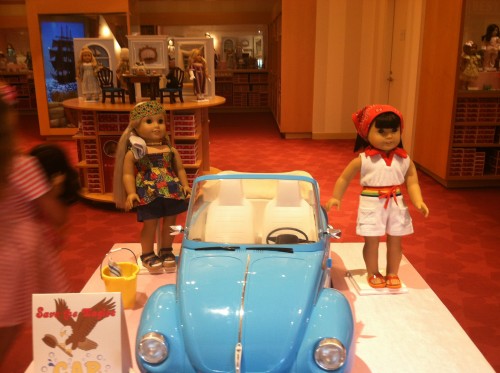 Suffice it to say that the American Girl doll stores are a little girl's dream.  Certainly, if you live in a city or close to a city, where there is one of these amazing stores, it is well worth the visit.  Many of them have a restaurant where you can take your Dolls for tea, a doll hospital for a doll who needs help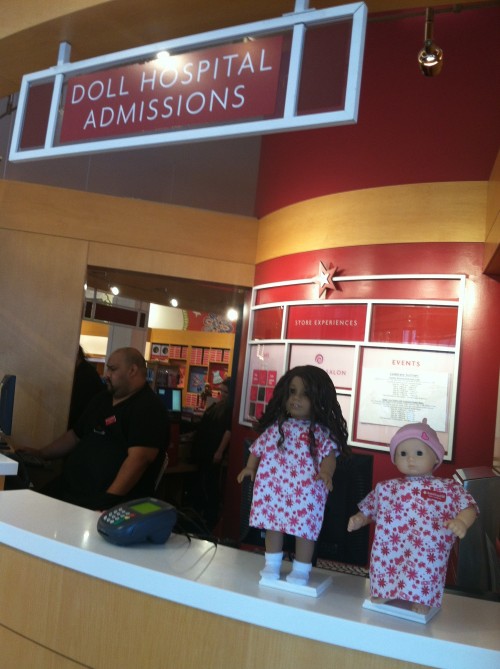 and they also have beauty parlors for the dolls where you can get their hair done or have their ears pierced.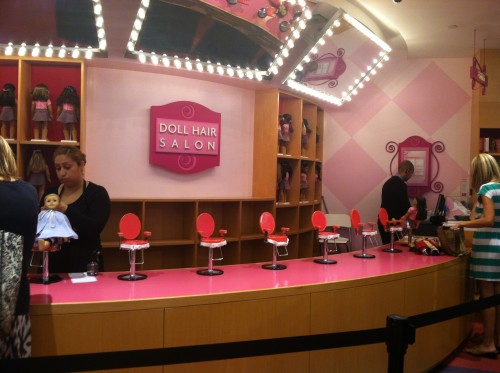 Yes, take your little loved one, along with her doll, and enjoy your time at an American Girl doll store!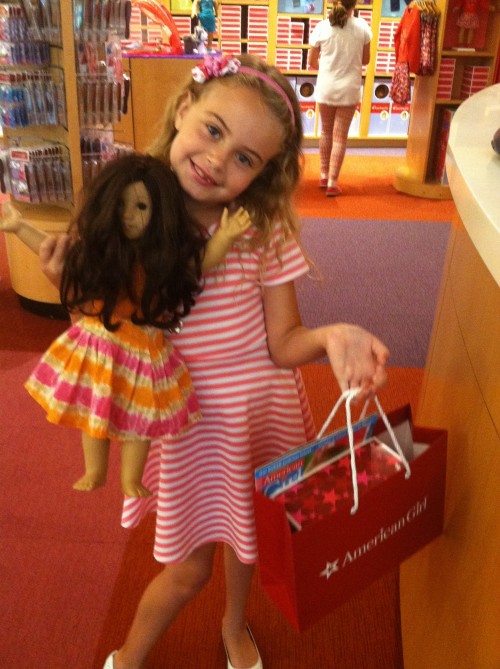 I know she will!